This week the writing class has been focusing on paragraph structure. As a final activity, students wrote a paragraph on the topic of their choosing. Some of them wrote even more!
#1 – Tariq Almalki
I have been here in america almost four months. and i traveled a lot in my country ,i didn't find any restaurant or cook like my mam cook , I am really homesick for my mom's cooking. we called it kabsa . first thing i will do when u come back i will eat kabsa . i advise you when you come to Arabian country to try homemade kabsa.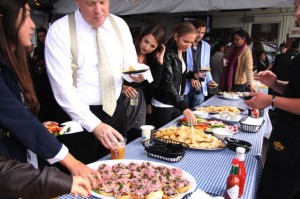 ____________________________________________________________
#2 – Ohbin Kown
There's something we are forgetting when we are going to travel! I often used to travel in my country in order to enjoy my life. I think it's good choice. I have traveled other countries. However, tourist spot of Korea is one of best place in my mind. Usually, Almost Korean want to go to other country. it's so stupid situation. Also, Some people didn't travel in my country at all. They don't know about tourist spot. Furthermore, they aren't interested in our tourist spot they just want to go to tourist spot of other country. We have to know about our cultural heritage. Nowadays, people are slowing down to travel in my country. In conclusion, First, we have to know about our heritage. Second, we should go travel from our country. Traveling is so fun for relaxing my body. but Don't Forget about , you have to think about our beautiful places.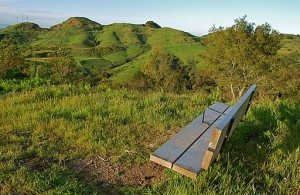 ____________________________________________________________
#3 – Ranya Juengsanguansit
Thai food is interesting foods. There have many color and many tast. Thai food is cooked not difficult. You should try to cook and eat it. The best of Thai food of the world is Chicken Mussaman Curry. Because it has many ingredient and long time to cook. If you can eat it ,It is very delicious and a little spicy. When you eat a little spicy, you will eat much food because It can make you eat. And Thai dessert is very nice. But some dessert is very difficult to make it. There has a lot of color. The important ingredient is coconuts and eggs. It is used so much to make . Anyway thai food is not spicy everyfood. just some food is spicy ,and you should try to eat it.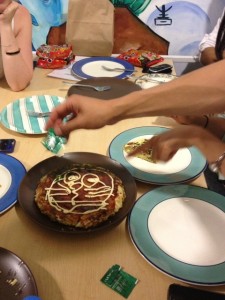 _____________________________________________________________
#4 – Hassam Alhawsawi
There are many reasons why I like using credit cards. Credit cards are very important now a days . Most of the people use credit cards .people use credit cards for buying a lot of things like . Buying clothes , Jewelry , cars , houses , and food . Also people pay there rent , fees ,  health insurance , or guarantee . Now a days people can't leave with out credit cards . They even use it for taxi car . I can't imagine my life with out it . And if you asked me whats the most important in these life for using money ? I Would say credit cards .
____________________________________________________________
#5 – Becky Ryoo
My traveling
I went to Seattle last week for 4days. It was good or bad. We went to there by car. It took about 13 hours. We got there at 11:30pm. We spent all of the day in the car. It was made getting tired before start to look around Seattle.
Seattle was very beautiful and also has ocean. So it was perfect for me. I love ocean. In contrast the weather was bad. It was foggy and raining. We thought that it was worse than SF. then we wondered about the weather of Seattle. So we asked waiter. He said that it was not always rain. Before we came here, it wasn't raining and always sunny. Maybe I experience special weather in America.
I went to a lot of places in Seattle. However The 1st Starbucks was the most special place for me. There are a lot of people in there to buy tumbler. I bought many things like many people. And we went to Microsoft company and Boing factory. It was very good. Unfortunately, we couldn't take picture night view as same as real.
This traveling is very good and crazy. I skipped my class. It was my first time to skip class. So, It was more special.
____________________________________________________________
#6 – Eugenia Nikitina
Last time the weather in San Francisco is good and I like it very much. For example yesterday the temperature was 22 degrees Celsius. It's not hot but for San Francisco is very warm. So my friends and I went several times to the Ocean beach in this month. We can to feel summer at last. That's why I like the weather of last days in San Francisco.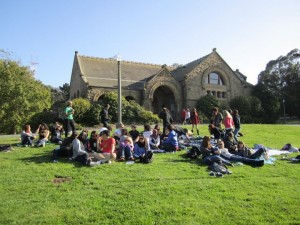 Comments
comments