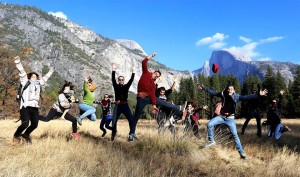 Hi ECSF students and readers, I'm a new writer. My name is Bastien, from France and I'm 21 years old. I'm a new Student Ambassador and consequently you will see me during many weeks in the editorial line of this blog.
Today, I want to share with you my trip to Yosemite National Park with fourteen other EC students. At EC San San Francisco you meet awesome people and so, when you decide to organize a weekend with these people, you know that you will enjoy your time a lot!
We rented a huge house about an hour away from the Park. We had a lounge room with a billiard, a Jacuzzi in the bathroom; an enormous table for eating the brunches of our chief cooks… All the things you need to spend a good time with your friends and just enjoy the weekend!
When we arrived to Yosemite, we smelt the pure air of the mountains and forests. Imagine the colors of the fall, a blue and sunny sky, a big hot jacket and the deer who passed close to you. The landscapes are wonderful and all amateur photographers could find their pleasures and take beautiful photos. Just look at mine!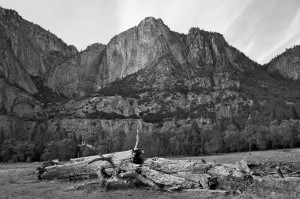 Since we visited Yosemite in the Fall, the sunset came quickly and early, so be careful about your arrival time. If you meet a bear during the night, you might not be happy! Of course, I am only kidding .J
On the way back, we decided to pass a few hours at the "New Melones Lake". With nobody around us, we were alone in this world. We took a rest and enjoyed these moments together.
On the highway, we were lucky to see an awesome red sunset. We stopped the cars to take pictures. It was the highlight of the weekend. Far away from our country, but with a new wonderful family, we didn't feel alone.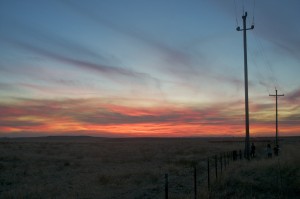 I'm concluding with the price of this weekend: three cars, full gasoline, one huge house (three days and two nights), the food, the fees for Yosemite Park, etc… We paid $120 per person. Not bad!
Warmly,
Bastien
Comments
comments