This month, the writing class at EC San Francisco English School has taken an in-depth look at some popular blogs. So we have created a blog post that is about blogs! Each student chose one that they were interested in, summarized a post and reviewed the blog. Check out what they found!
1) Omar Quintero – GranTourismo!

Grantourismotravels is a tourism blog, this blog is written and photographed by Lara Dunson and Terence Carter. They travel around the world and they not practice the normal tourist of the known the special tourist places or the most delicious restaurants, they leave like a local people and they  show us the daily routing in the life of the countries than they visited.
One of the post that they have is about the Asian Travel Etiquette, in this post you can find how you should greet people, how to conduct your self, what is considered good manners and what's not and what you should wear.
I like this blog because they try to deep in the culture of the country that they visited, is not superficial tourist they learn and teach about the smalls but important issues of the countries. This blog help us to prepare ours future travels around the world.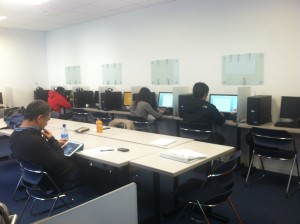 2) Juan David Acosta – Stance Works
Post:Joy Johnston's newing/Alpil VolksWagen Beetle.
This post is completely based on car modifications and mainly focused in lowering rides. I consider myself a car enthusiast therefore I found this post really attractive and constructive for my aesthetics references. I read in it about many detailing aspects about the interior, and the whole process that it took to reach that point of excellence. Also is involved the connection between the owner and the machine, which is a strong reality that becomes sometimes in relationship. So if sometimes you can feel like this with your ride you probably want to see more about this and many other posts that you can find in this blog. So I say: thumbs up for this post!
3) Sangar Yoo – Family Fresh Cooking
Family Fresh cooking recipes  is a cooking blog written by Marla Meridith. Family Fresh Cooking exists to inspire a lifestyle. She writes stories about food, travel, DIY crafts. I read a post about healthy food recipe. The title of the post is Berries and Goat cheese Mini Pizzas. It takes total 15 minutes to cook. There are some good the food pictures, method, ingredients in the post. Here is summary of the method. Pre-heat oven to 450 degrees F with the rack of middle create equal sized balls of pizza dough and press into 1/4 inch thick flat discs. Spread fruit jam on pizza. Add goat cheese, some fruit and nuts. Bake for about 8~10 minutes. I think this post is useful. But, if there are pictures of cooking process, it will be easier understood.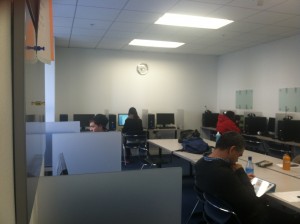 5) Yichieh (Gladys) Chen – Family Fresh Cooking
"Family Fresh Cooking" is a blog which is about eating, healthy and organic foods etc. The writer, Marla Meridith, is a mom with two kids. Therefore, she hopes her family can be strong both mentally and physically. I have read one of her post. The title is "Salmon Scrambled Eggs". I was attracted by the photograph. The post is about a book. She followed the step to cook. She recommends the book to people because the book wrote clearly. It makes cook easier by following step-by-step pictorial.  The pictures that she put in the post look delicious. I love the raspberry beside the eggs. Those pictures really make me starving.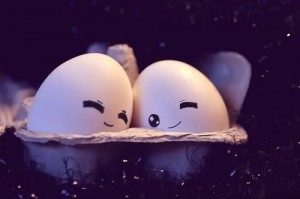 5) Chulkyun (CK) Jeon – EFastCars
EFastCars is blog for new launched car especially fast car such as manufactured by Porsche, Ferrari, and Lamborghini. Not only the fast cars, but also it shows luxury cars like the Maybach.
It describes cars exterior, interior and specifications of cars. One of the best things in this blog is its photographs. The photographs are high qualities. You can download those and put it in your computer's wall paper.
However, this blog's update frequently is not good. In this year, blogger has posted just 3 posts.  Quantities of blogs are too small, even this post has launched for 3 years. Besides, most of photographs are focused on outfit of cars. Some of readers are want to see inside of cars. Moreover, some posts are little old-fashioned.
In conclusion, if you want to get some photograph of outfit of car, to access this blog is O.K. However, I recommend finding another blogs. This blog's contents are not good and information is not enough to solve your curiosity.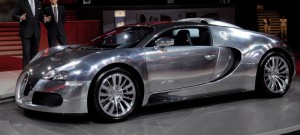 Comments
comments