Last Saturday morning 8.30 am, time to wake up! We planned to take part in a beach clean up on Ocean beach with some students from EC. The Cleanup was organized by the Japan Society of Northern California to honor the three year anniversary of the Tohoku tsunami.
The meeting time was at 9.15, I get there but nobody's there, where did they all go? I swear and search for them. I finally find everybody. I guess my explanations to get to the meeting point weren't as clear as I thought, anyway we finally take the Muni all together. Direction: Ocean Beach! We arrive at 10 am, just on time, but now we have to find the organisation that is leading the project. We don't find them, I swear again ( I should stop doing that!). After a long and pleasant walk on the beach (the weather is indeed perfect to have a walk on the beach: sunny and just enough wind to not be too warm or cold) we find the organization we were looking for.We are given a bucket and gloves. We are now ready to pick up the trash from the beach. After two hours of hard work under the sun we are proud of what we did. We get four big buckets full of rubbish and a few sunburns. Congratulations to the students who came and thank you! See you for the next volunteer activity.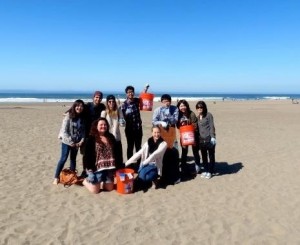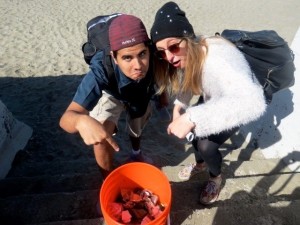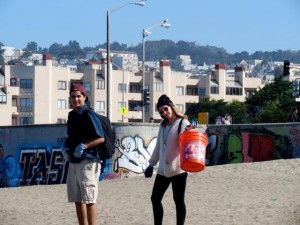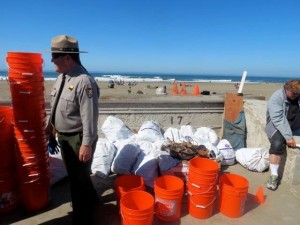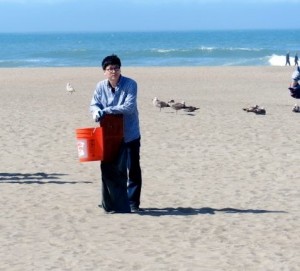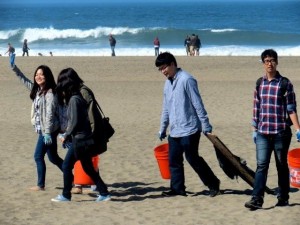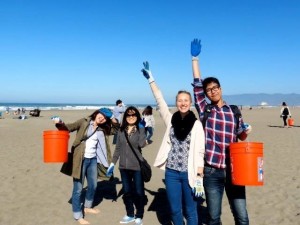 ===
Among various courses, EC San Francisco offers private lessons in English!
Comments
comments