Saturday, March 22nd, EC students went to the Golden Gate Park, guided by two student ambassadors (Faisel and myself), to help build a garden with the program "I Serve the Planet" organized by the SCA (student conservation association). I had a problem on my way because I live in Pacifica and it's to far from the school, so I asked Faisel to take the students and I would meet them there. I'm glad that I did that because I found a lost student, Watari, on my way to the park. Because the park was so big, Watari and I helped each other and asked people in the streets for directions. Meanwhile Faisel helped us on the phone so we could get to the right place. It took a while,but finally we were all together at the same place!
Soon the volunteer work began. We made sure that EC would stay in the same group. Because we were a big group, we were split up into three separate groups. Two groups were suppose to do more physical work, and one should do more delicate work. The girls went to dig some plants out of the ground, but they had to be really careful when doing this (I'm not sure of all the details, because I wasn't there…) but the boys were in two different groups. One was to take the hay and put into the truck (my group) and the other to take the hay out of the truck in a different place in the park (Faisel's group). It's not as easy as it sounds! You have to use a lot of strength shoveling the hay, and was a LOT of hay (I didn't go to the gym after that for two days because I was sore!).
Anyway, because it was not only EC students, we could talk with Americans and use our English while we were doing our volunteer work, so we practiced our English the entire time!
After the work, the SCA provided everybody's lunch so we could finally rest. When we finished, we decided to walk for a while in the park and see Stowe Lake. We were so tired that we had to rest on the way in a beautiful area of the park called the Conservatory of Flowers. People were playing with their dogs, parents playing with their children and couples having lunch.The sun was shinning it was a beautiful day. After the lake we divided the group in two, one would go back by bus with Faisel and the other I would take by bus and bart. Everybody agreed that we had a lot of fun!! It was very cool to participate in a volunteer activity. Our hard work paid off! And now long after we leave San Francisco, we will always remember the garden that we helped to build in Golden Gate Park.
P.S. we also got a free T-shirt and water bottle for volunteering!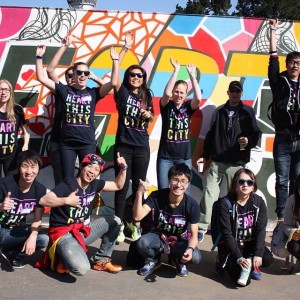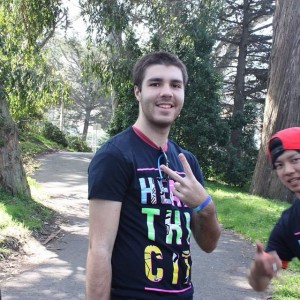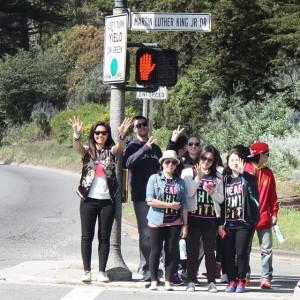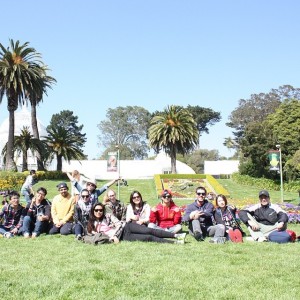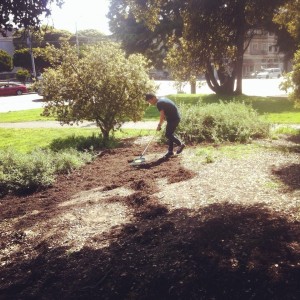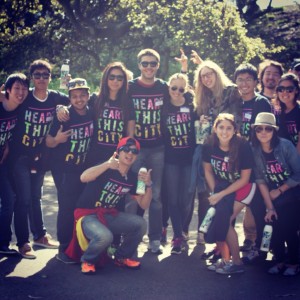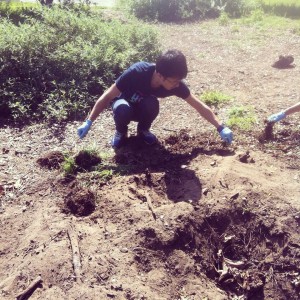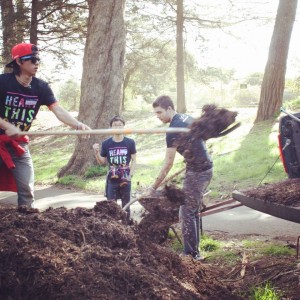 – Felipe
===
EC offers many different English Classes, including TOEFL courses in San Francisco.
Comments
comments