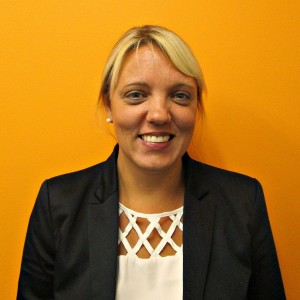 Meet Elisa, our new Academic Director here at EC San Francisco, and the newest member of the EC SF team! She has previously worked at EC Miami, and brings both extensive experience in ESL education to her position and the benefit taking English courses in America can have for students.
Elisa, please tell us a little bit about yourself.
I have taught English for about 10 years, in Chile, New York City and Miami and became a certified CELTA teacher in 2005 in Playa del Carmen, Mexico. I have been an Academic Director for four years now and just moved to San Francisco from Miami, Florida! I love that ESL brings people from all over the world together under the same common goal and I love being a part of that process.
As a native of Los Angeles and having moved around plenty since then, I am thrilled by the English teaching/learning opportunities that San Francisco has to offer. I enjoy the international flare that big cities offer and especially enjoy the experience of introducing the highlights of these cities with newcomers. My goal is for students to feel welcomed and guided and hope that as they participate in the fun and craziness that San Francisco offers, they pick up a little English too!
How long have you been working at EC?
I was the Academic Director at EC Miami for 2.5 years.
What is the best thing about your position at EC? 
I get to work all kinds of people (teachers and students alike!) who have pretty cool and interesting backgrounds.
What is your favorite/most memorable experience abroad? 
Trekking in Patagonia in South America– you're at the bottom of the world, very far removed from everything and the landscape there is unreal.
What is your favorite thing about San Francisco? 
I don't know yet! 🙂
Comments
comments