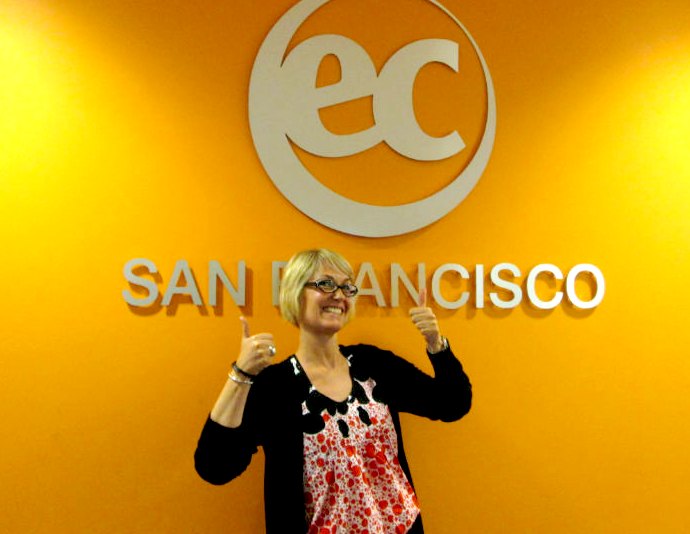 Stephanie is a French student who took General English courses at EC San Francisco for three weeks. We asked her to answer a few questions about her experience and the best way to take advantage of English courses in San Francisco, and here is what she had to say:
Why did you choose to study at EC San Francisco?
First because a friend told me that San Francisco is a great place to live. And EC's school is in the center of downtown so you can easily come and go. The Financial District [San Francisco's downtown area] is a good place.
What was your favorite thing about EC San Francisco?
All the teacher and all the staff are nice, friendly, and available. If you have a question or a problem everybody is there to help you and give you a good answer.
What is your favorite memory of San Francisco?
I love this town, there is so much to see and each place is like you change countries. And people in the streets, bars, etc, and so open minded and friendly. You can easily speak with people you don't know and it's really interesting because you learn lots of things.
What advice would you give to a new student learning English at EC SF?
Speak English even if you feel uncomfortable. Keep in mind that the others students are like you! Don't be shy! Even outside school because you will learn a lot of English (maybe more than at school!) and it's really interesting to meet people in their "real" life.
Thank you so much for your kind words and your excellent advice to other students, Stephanie! Keep practicing your English, and best of luck to you!
Comments
comments