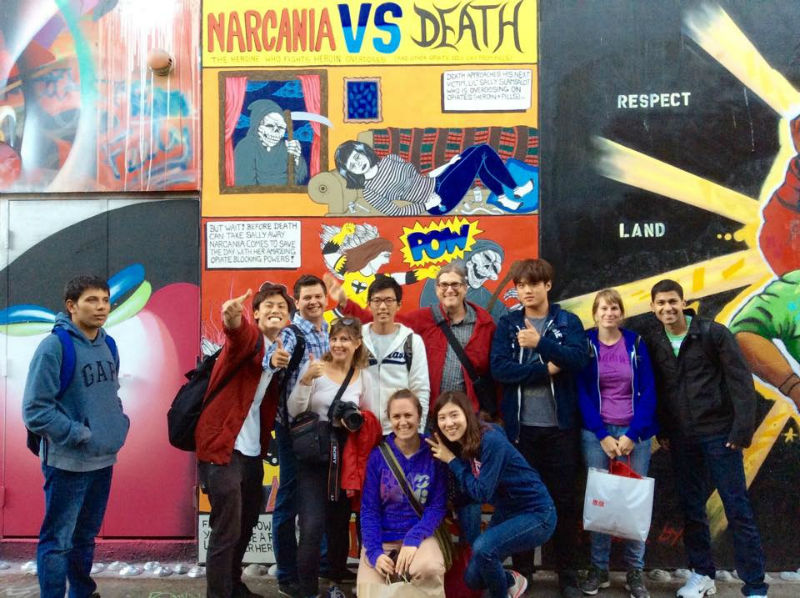 Every week EC San Francisco students get the opportunity to take their English practice out of the classroom and into the streets of beautiful San Francisco by going on the 'Hood Walk, a student activity led by teacher Gifford. Gifford and the students walk around a different neighborhood each week to visit notable landmarks, sites of historical interest, as well as places that students might want to return to and enjoy on their own time!
Last week Gifford and the students explored the Mission District. The Mission is San Francisco's oldest neighborhood, but in recent years has become one of the trendiest spots in the city. Within the last few years new restaurants, bars, shops, and galleries have opened up, making it a popular place to hang out. Traditionally home to San Francisco's large Latino community, The Mission is known for its many delicious Latin food restaurants (enjoy Mexican, Nicaraguan, Salvadorenian, Guatemalan, Chilean, and many other national cuisines–even gluten-free Latin-inspired food!), music venues, theaters and performance spaces, as well as iconic historical landmarks such Mission Dolores and Dolores Park.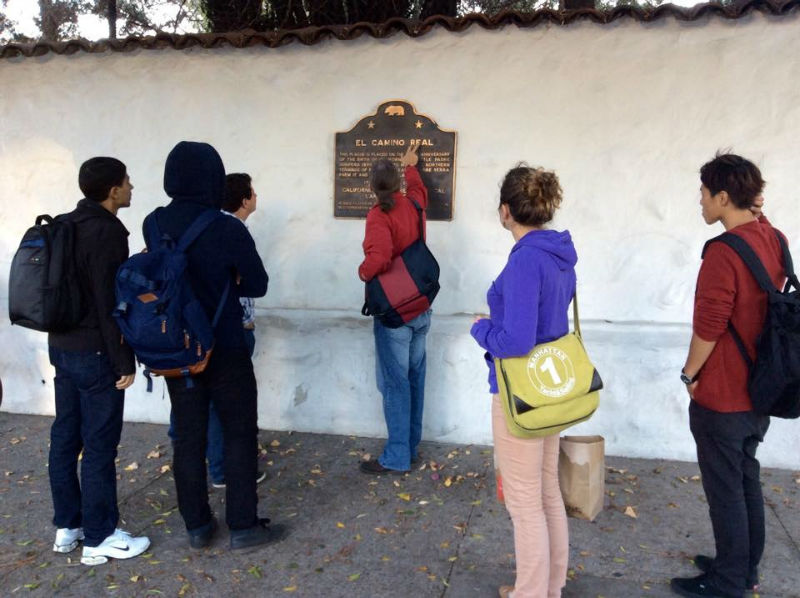 The Mission is well known for its art scene, and there are many murals to be found throughout the neighborhood. A walking tour is the perfect way to view the neighborhood's vibrant street art, and students on last week's walk got to see the famous murals on the Women's Building on 18th Street: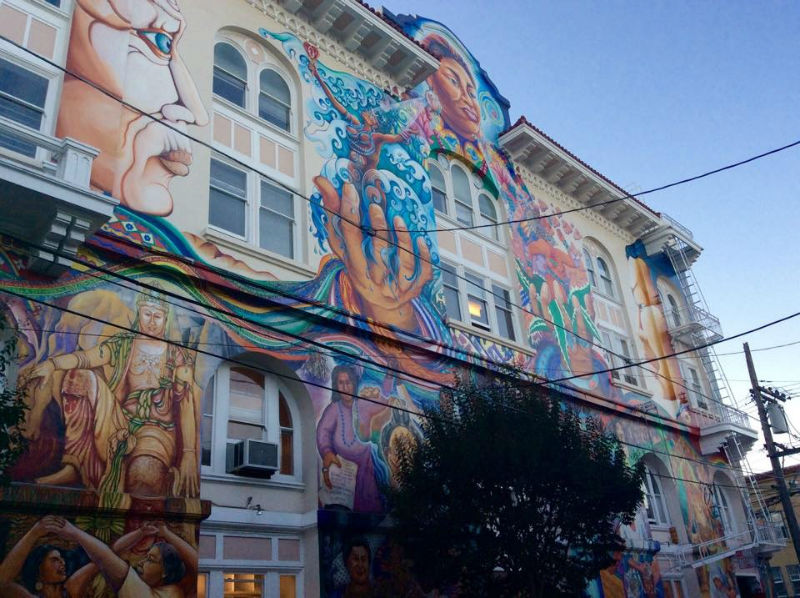 The 'Hood Walk with Gifford takes place every week on Wednesdays–make sure to sign up at the Front Desk, and start discovering San Francisco!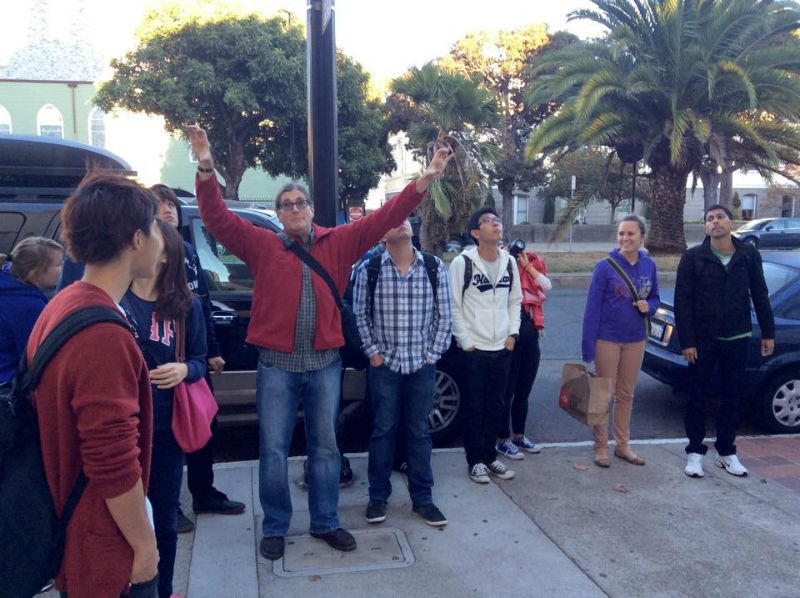 [Thank you to Student Ambassador Genie for all of the great photos.]
…
Find out more about EC San Francisco and how to take English courses in the USA!
Comments
comments