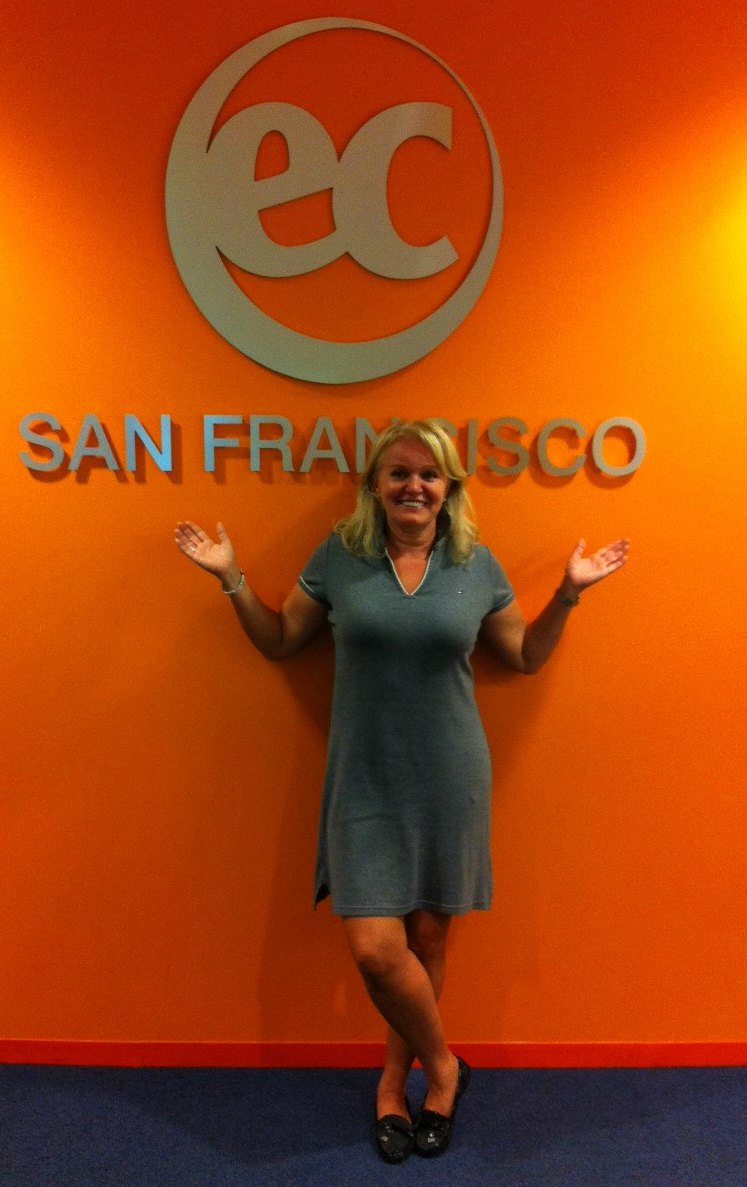 Recently EC San Francisco said goodbye to two special students, Sylvia from Canada and Helena from Brazil. When most people think of an international student they probably picture a university or maybe a high school-age student. But Sylvia and Helena show that anyone can be a student, and that learning is a lifelong endeavor. Everybody, no matter what their reasons for doing so, should take the opportunity to study English in the USA! Everybody enjoyed having Sylvia and Helena attending classes at EC San Francisco, appreciating their warm personalities, bright smiles, positive attitudes, the friendly presence.
Sylvia lives in French Canada and recently decided that she wanted to learn English as well. She spent two weeks at EC San Francisco and transferred to EC Los Angeles, and she is considering attending several other schools as well (she said she wishes there was an EC school in Hawaii!). She is certainly making the most of her time spent travelling. Before she left us, however, we asked her to share a few thoughts on her time at EC San Francisco.
When asked why she decided to come to EC San Francisco she said that she liked that there are many EC schools all over the world to study at, and all of the positive commentaries that she found on the internet helped her decide that EC schools were the best choice for her.
What she liked most about EC SF was all of the interesting people that she was about to meet from around the world, and when asked about her favorite memory of San Francisco, she talked about her experience staying with her host family, and all of the memories she was able to make getting to know them. Likewise, her host family talked about how much they enjoyed getting to know Sylvia and appreciated her company.
Would she recommend EC San Francisco? "Yes!" she said. "It's the best place to go!"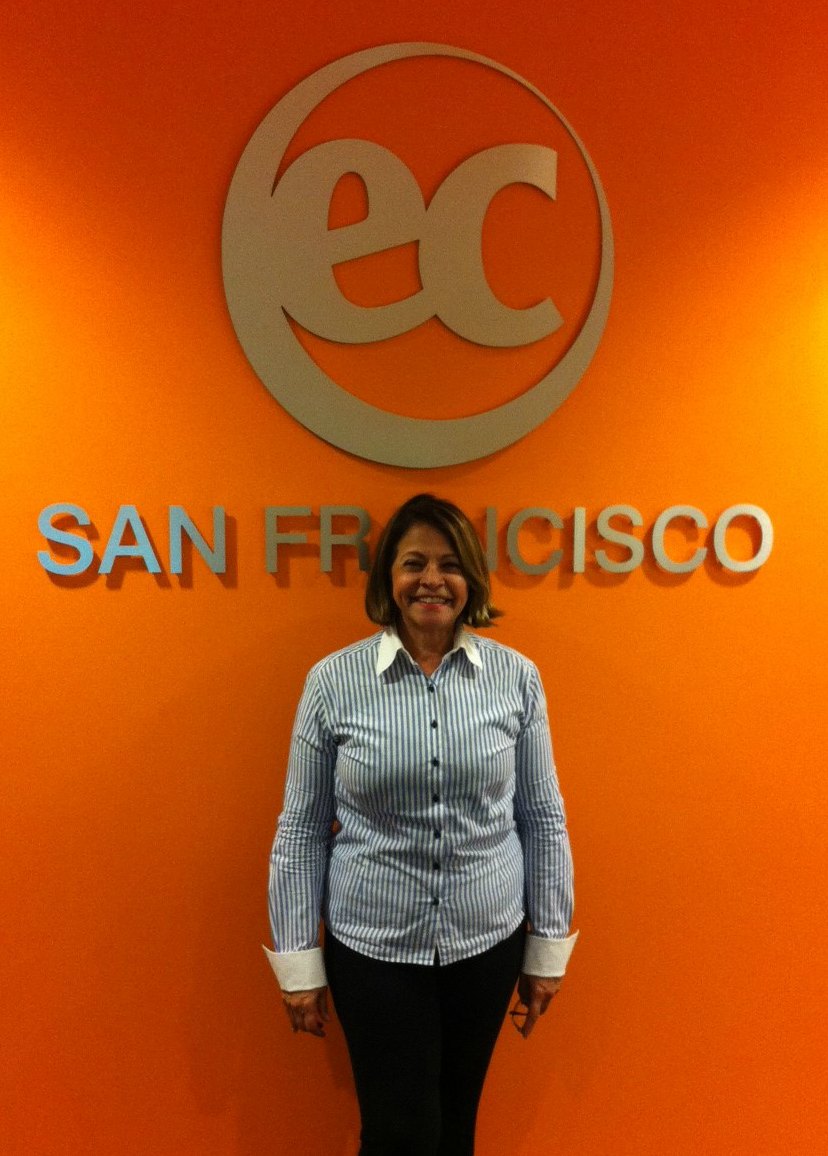 Helena is a pediatrician from Brazil who wanted to improve her English. While knowing English would be very helpful for her work, she also emphasized that she decided to continue her studies simply for her own pleasure.
What did Helena like most about studying at EC SF? "The techniques of the classes," she said, and appreciated that the teachers are "competent and funny and kind." When asked about her favorite things about the city of San Francisco, she talked about how "the people in the city are all friendly" and that all of the landmarks and other areas tourists are able to visit "are very beautiful."
And what would Helena recommend to a new student at EC SF wanting to improve their English? "Speak English all the time!" she said.
Helena also decided to stay at the Monastery Student Residence, EC San Francisco's student residence. Kaiser, the Residence Advisor at the Monastery, said that he was going to miss having Helena there. "She became the Monastery Auntie" he said, "she would cook and go on outings with the other students. Everyone loved having her around–she was amazing!"
You are missed, Helena and Sylvia! Best of luck to you both in your future travels and endeavors!
Comments
comments