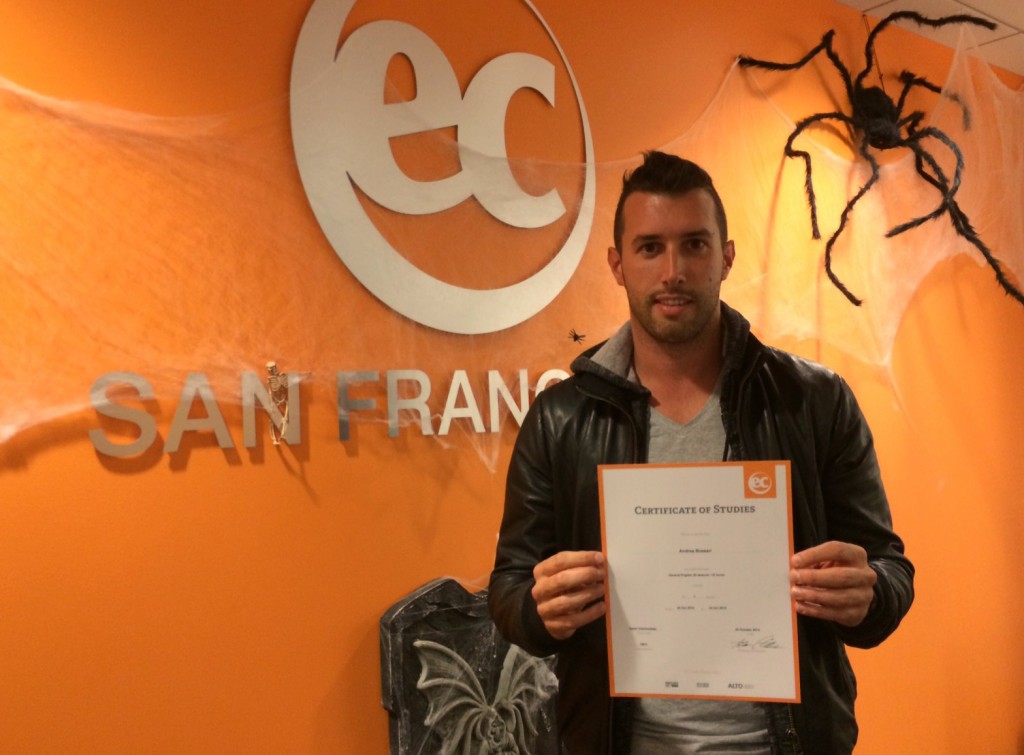 Andrea is an Italian student who recently took English courses at EC San Francisco. Though he was only able to take classes for a week, he made the most of his time at EC SF, participating in the Business for English group and attending several student activities. We wish he had more time to spend with us before he had to return back home! Before he left, however, we asked him to share a few thoughts about the time he spent at EC SF and the advantages of taking English courses in San Francisco.
When asked about what his favorite thing was about EC San Francisco, he said that "it's a very fun community." He decided to attend EC SF because he found out about the school on the internet and decided that he "would like to improve my English level." And so even though he only had a short amount of take classes, he decided to do it anyway.
Andrea said that his favorite memory of San Francisco was the opportunity he had to visit the Golden Gate Bridge. And what advice would he give to a student who has decided to take English courses in San Francisco and attend EC San Francisco? "Speak English with everybody" he said, "all the time!"
It was so nice getting a chance to meet you Andrea, and best of luck with your future studies and entrepreneurial endeavors!
Comments
comments