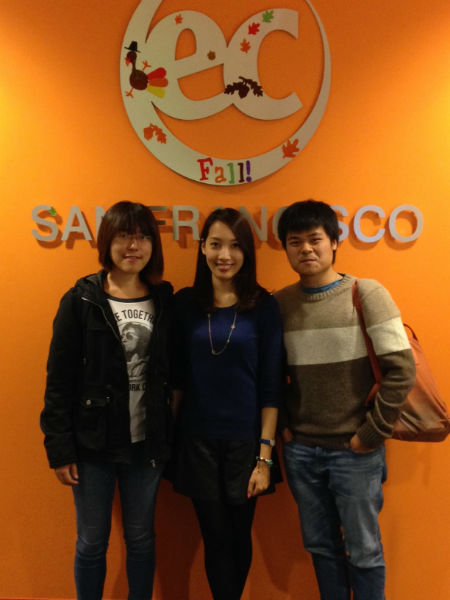 Last week Maiko from Japan completed her time studying at EC San Francisco. For twelve weeks she took classes in the Semi-Intensive Program, which entails 24 lessons per week. Maiko had some great things to say about her time at EC SF, and so before she left we asked her to give a few thoughts about her experience taking English courses in San Francisco. Here is what she had to say and the advice that she wants to give to students who are considering studying here:
Maiko said that she decided to study at EC San Francisco because her agent recommended the school to her. She was told that there was a good mix of nationalities who studied at the school and that "the lessons and curriculum is good." And what was her favorite things about studying at EC SF? She talked about how she was able to enjoy "a lot of fun activities" while she took classes here, and also that the schools "is very international."
When asked what her favorite thing about San Francisco was, she said that "she couldn't choose," because she had "too many wonderful memories!" We also made sure to ask Maiko what her advice would be to incoming students planning to study at EC SF, and she warned to "be careful about your attendance!" This is very important advice, for not only is always important for all students to attend their courses and have good attendance because it is required by the program,it is the best and most effective way to improve one's English skills!
Thank you so much for your kind words and great advice, Maiko! We enjoyed getting to know you and wish you the best of luck for the future!
Comments
comments