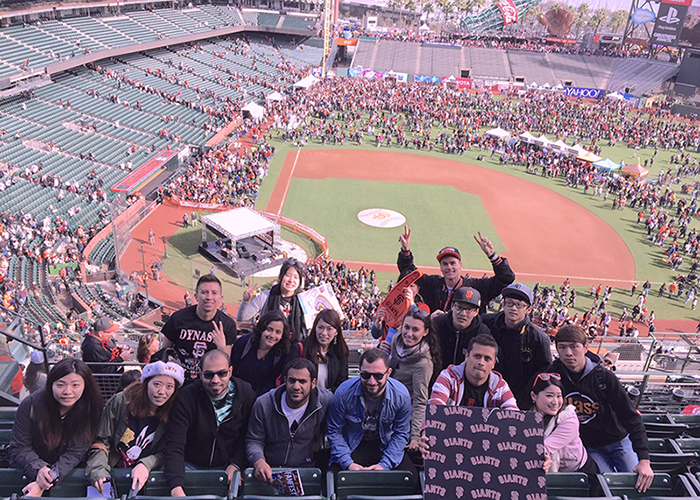 EC San Francisco is only 1.8 miles away from the beautiful AT&T Park stadium, which sits by the sea. This proximity provides an excellent opportunity to visit the home of the San Francisco Giants, the World Series champions of 2014.
Going to a ballgame is one of the quintessential American pastimes that gives students a wonderful glimpse into American culture while studying English in San Francisco. On Saturday, Giants fans had a special opportunity that doesn't happen very often. Fans were invited onto the main field and allowed to explore what the players experience during games.
EC students joined this event, guided by teacher Drew, and joined fans on the main field in this open park day. When baseball season starts up again, you can be sure EC San Francisco will provide several opportunities to cheer on the Giants. During the playoff season, EC teachers often spend a little time in class explaining the rules of baseball, baseball terms in English, and baseball-related idioms and slang. Studying English in San Francisco is certainly exciting during the baseball season.
Comments
comments