Today, I'd like to tell you one of the trends that you probably don't know about Japan.
Basically, we prefer to act with others like friends or family because we often judge people by how nice they are and if they have many friends or not. If I were alone all the time at university, people around me would guess that I have no friends because of a bad personality or that I'm a valueless person. As a result, some young people who don't have company to eat lunch with in the university or a workplace tend to covertly have lunch in the bathroom or library. In the worst case, they quit their job or leave school. This phenomenon has happened since around 2001, and there are still many people who are afraid of being alone.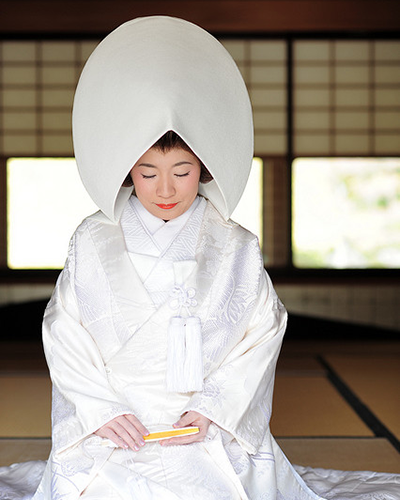 On the other hand, there is also a trend to do something alone, for example, going to a karaoke, a movie theatre, a yakiniku restaurant, a ramen restaurant, an amusement park, bowling, a bar, a concert, an aquarium, a sports stadium, a trip etc…. These places are considered difficult to go to alone in general. The most surprising case is a solo wedding. This service started for single women mainly in Kyoto by a travel company. This is like a small trip to Kyoto. You have 2 days. On the first day, you can choose your favorite wedding dress, after that you can make your own bouquet of flowers. On second day, you will have a professional makeup artist, hair stylist, and photographer for you. After wearing the dress, you will go to a wedding hall to take pictures. All the staff are women, so you can feel comfortable throughout the 2 days. The price is from 3000 dollars, and if you want, you can choose Kimono as well.
When I heard of this solo wedding, it sounded ridiculous and miserable. However, I got to know many women who experienced this ceremony felt grateful for that due to the wonderful time they spent. If I couldn't get married by my mid-30s, I would pay for this to have a dreamy time…
As I mentioned above, people are inclined to be alone these days. We are bound hand and foot by invisible connections. In terms of SNS such as Facebook, people sometimes get tired because of having too many friends. In Japan, research shows that 50 percent of university students feel they want to reset their relationships. That's why people started to create another account for ony close friends and partners, it's called "Closed SNS."
Humans want friends when they're alone though they want to be alone when they have too many friends. How ironic we are.
—————————————————————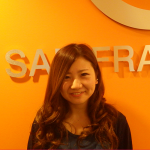 Fumi studies
General English in San Francisco 
and serves as an student ambassador at EC San Francisco ESL School. Her favorite TV series is "Pretty Little Liars," movie is "Shutter Island." Also, she likes taking photos. In Japan, she used to live in Kyoto for 4 years and her major was International Relations.
Comments
comments