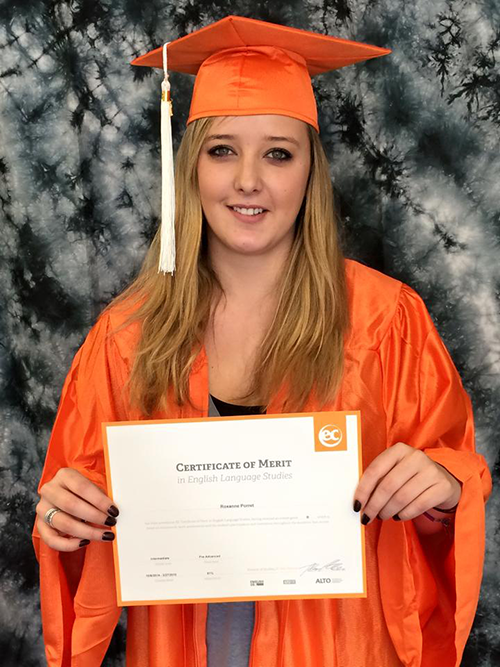 Why did you choose to study at EC San Francisco?
I chose San Francisco because I've never been to the west coast of the U.S. before.
What was your favorite thing about EC San Francisco?
Teachers are good. I also appreciate the schedule of classes, the location of the school and the environment at the school.
What is your favorite memory of San Francisco?
All the people that I met here.
What advice would you give to a new student learning English at EC SF?
Enjoy your time here! That's it!
Roxanne studied ESL at EC San Francisco.
Comments
comments