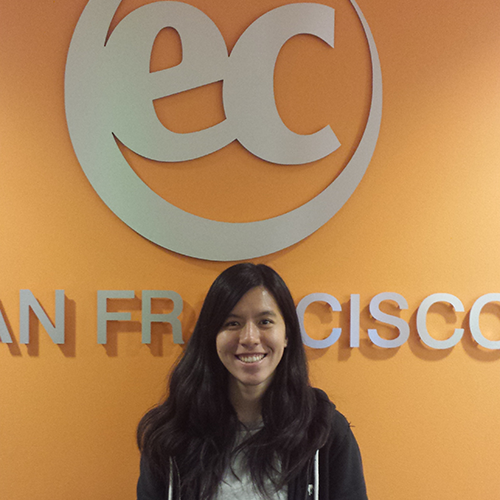 My name is Lexie. I come from Taiwan. I have been studying English in EC San Francisco for four months. My favorite thing is to travel around some place which I haven't been before. San Francisco is a good place for traveling, you can find a lot of things to do. So, if you don't know where to go, I can make a recommendation to you.
The Student Ambassador Program at EC San Francisco is a team composed of exceptionally motivated and passionate students who broaden their language learning experiences by organizing and leading school events for students. Currently, EC language school in San Francisco has 5 student ambassadors. Our newest addition to the team is Lexy, who was recruited because of her positivity, creative ideas and passion for making the school a great place.
Study at San Francisco ESL.
Comments
comments