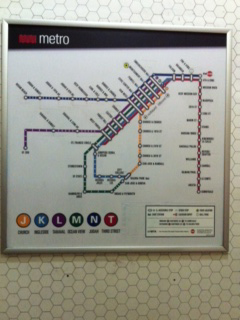 Bart and Muni
You can buy a Clippercard and you can go to many places by Bart and Muni. The first one is faster than the second one because it doesn't have traffic. It is like a subway. Also, you can buy a paper map or book for the schedule of Muni on Google map.
The BART runs from 5:00AM to 11:30PM. If you go out after this time, you need another kind of transportation, like UBER.
Bike
Riding a bike is the most interesting way to explore many different places, especially on weekends. I have had a good experience. I had rented a bike for US$25 per day, with my friends and we rode to Sausalito. We could see wonderful views and we came back by ferryboat.
Uber
I recommend Uber because it is cheaper than a taxi and safer. Before you get Uber, you need to download it to your cell phone and put the dates of your credit card in it, like Master or Visa card. The Uber runs 24 hours a day, and it is safe and fast.
These are my recommendations for enjoying San Francisco.
Simone F. Mendoza is studying ESL San Francisco in the General English course at EC San Francisco. Study ESL San Francisco.
Comments
comments