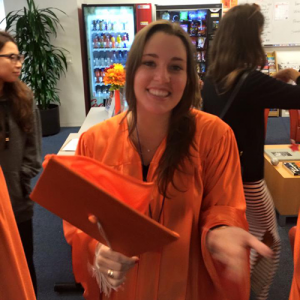 Why did you choose to study at EC San Francisco?
I chose EC San Francisco because of the advice of my agent and after research and see the site and information. Also because of localization.
What was your favorite thing about EC San Francisco?
My favorite thing about EC San Francisco are the teachers and staff. All people treated me very well during my 6 months here and have always been very attentive and willing to help me. Also, the activities in and out of the school and the monastery.
What is your favorite memory of San Francisco?
My favorite memory of San Francisco is  all the good moments relating with the school and with the people I meet here, very good friends to discovery the city with me and love the special moments together.
What advice would you give to a new student learning English at EC SF?
My advice to new students studying English at EC San Francisco would be to enjoy everything as much as possible, the city, the school and the most, the people here. Get to know as much people as possible and talk all for the teacher and staffs. They have much more than English to teach!
Biju studied at EC San Francisco for several weeks.  Have fun and take English classes in San Francisco!
Comments
comments