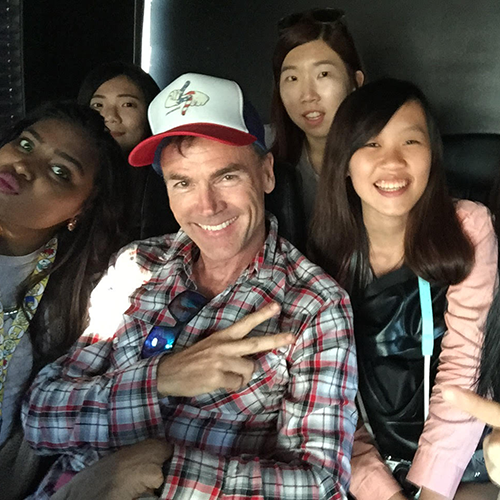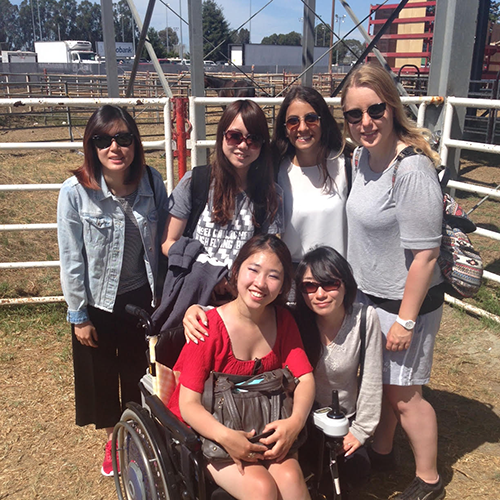 Going to the 105th annual Salinas Rodeo was again filled with lots of fun entertainment and traditional rodeo contests.
Aside from the typical bull and calf roping that took skill and a lot of guts from the cowboys (craziness,some would say) there was a family of four very young siblings doing acrobatics  while riding their horse at full speed, as well as world champions vying for a  prized golden belt buckle as the trophy to maneuver and finesse their horses around 3 barrels racing against the clock.
As the expected intense sun got to us after three hours (we were prepared with sunblock and hats), we checked out the many cowboy/girl booths carrying everything from buckles to spurs to hats of many kinds–and a petting zoo that had some unsual rabbits, hens, piglets and pygmy goats ready for any child's lap. The volunteers offered Yukari to come inside and they gave her 5 minutes on her own to  cuddle with the lovely creatures who swarmed her happily.
After, we rolled north to Capitola Village and beach to get some sand between our toes (the water was warm), we quickly hit one of the many  coastal restaurants so absent in San Francisco for a bite to eat before returning after a long day 'in the saddle" on the bus.
Comments
comments