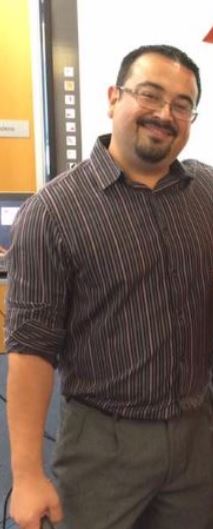 As another year reaches its final days, many of us start looking back at the year that has passed all the events that took place. During the summer the Center Director at the EC English school in San Francisco was asked to share some thoughts on his first 18 months on the job.  Here is what he had to say:
On December 31, 2014, I accepted the offer to become the next Center Director for EC San Francisco.  Leaving Los Angeles, and returning to the San Francisco Bay Area, was truly like having a dream come true.  Family and friends are here, I went to nearby UC Berkeley, turned 21 here, and my wife was pregnant with our first son.  For me, this is home, and I love sharing this place with international students.
Coming to EC San Francisco was exciting because of the amazing facility and great location.  I also loved the team—extraordinary people with wonderful hearts.  I was not the only new part of EC in 2015, last year brought many changes to the company as its North American operations started to mature.  EC San Francisco was turning five years old, and we worked hard on raising academic standards, restructuring teams and operations, and trying to come together as a new team to really deliver great service to our students.  It was a busy year for me as I learned how EC worked and also provided an outsider perspective on making operations better for staff and students.  I also love student interaction and enjoyed establishing bbq and sports activities with students on a regular basis.  It was a turnaround year for our center from a student satisfaction perspective and 2015 laid the groundwork for some of the bigger accomplishments in 2016.
With 2016, we saw the integration of the Orange Carpet Experience into our customer service standards.  We wanted to really wrap students in the EC bubble and greet them upon arrival in homestays and residences with a welcome letter, organize a Sunday experience activity, deliver a dynamic orientation with nice student ID cards, utilize a pre-arrival survey to personalize needs of individual students and target those areas, and hold a graduation ceremony that celebrates achievements.  The standards and vision of the Orange Carpet Experience is part of what makes EC so special, and it took us from January-March to really prepare for that rollout and make it as successful as it is today.
The second major rollout of 2016 was EC Online—which goes hand-in-hand with Orange Carpet.  EC Online gives students a personalized learning management portal where they can see their class, homework, and course plan for the week, sign up for tutoring sessions, make students services requests for session breaks or signup for activities, practice drills targeting areas of opportunity with their English level, and get test results feedback.  As 2016 continues, our teachers and students utilize EC Online more and more.  Students are starting to see their placement and exit tests results, administered externally by the Oxford University Press, so their improvement is now measured and validated.
These changes have taken huge efforts from our team, but I am so proud of what we have achieved and what lies ahead for EC worldwide and EC San Francisco.  I love seeing the results of our work every Friday at emotional graduations, big bbqs, and team meetings with such wonderful people.  EC San Francisco is such a great place to work, and I am very grateful for the opportunity to be the Center Director here.  Like I said, it has been a dream come true.
Comments
comments