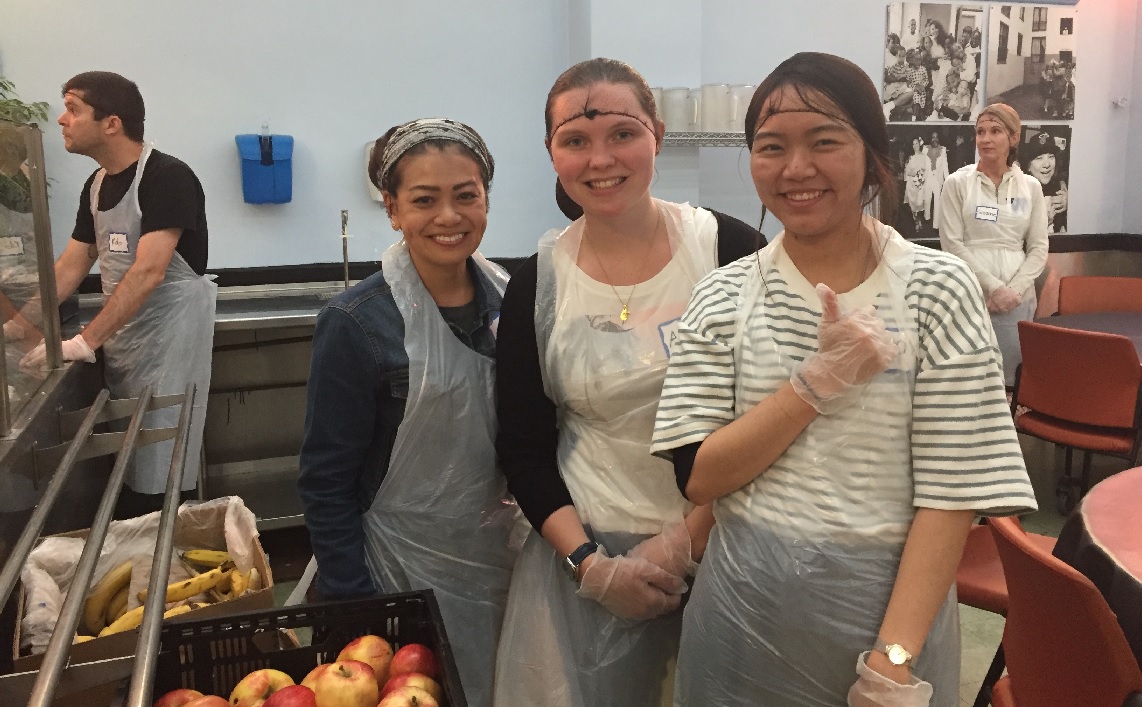 One of our activities at EC San Francisco is the volunteer at the Glide Memorial Church. Every month, a staff member and the students go to the Church in Tenderloin to help serving food for homeless people.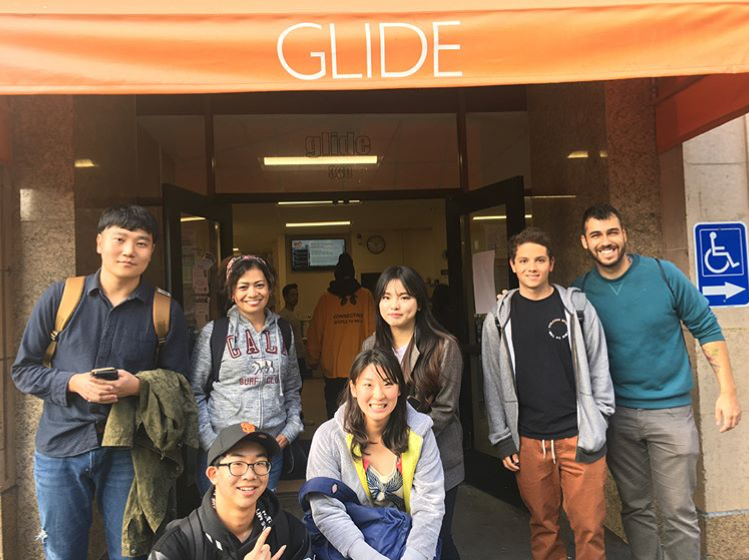 Glide Memorial Church is near the school, so after the afternoon classes, we all walk together to the Tenderloin. As the dinner usually starts at 4 pm, we have to be there around 3:30 pm to meet the staff and to get started. The dinner takes place in Mo's Kitchen, which is inside the Church. It is a cozy cafeteria where the people who come to eat can feel like they are in a restaurant.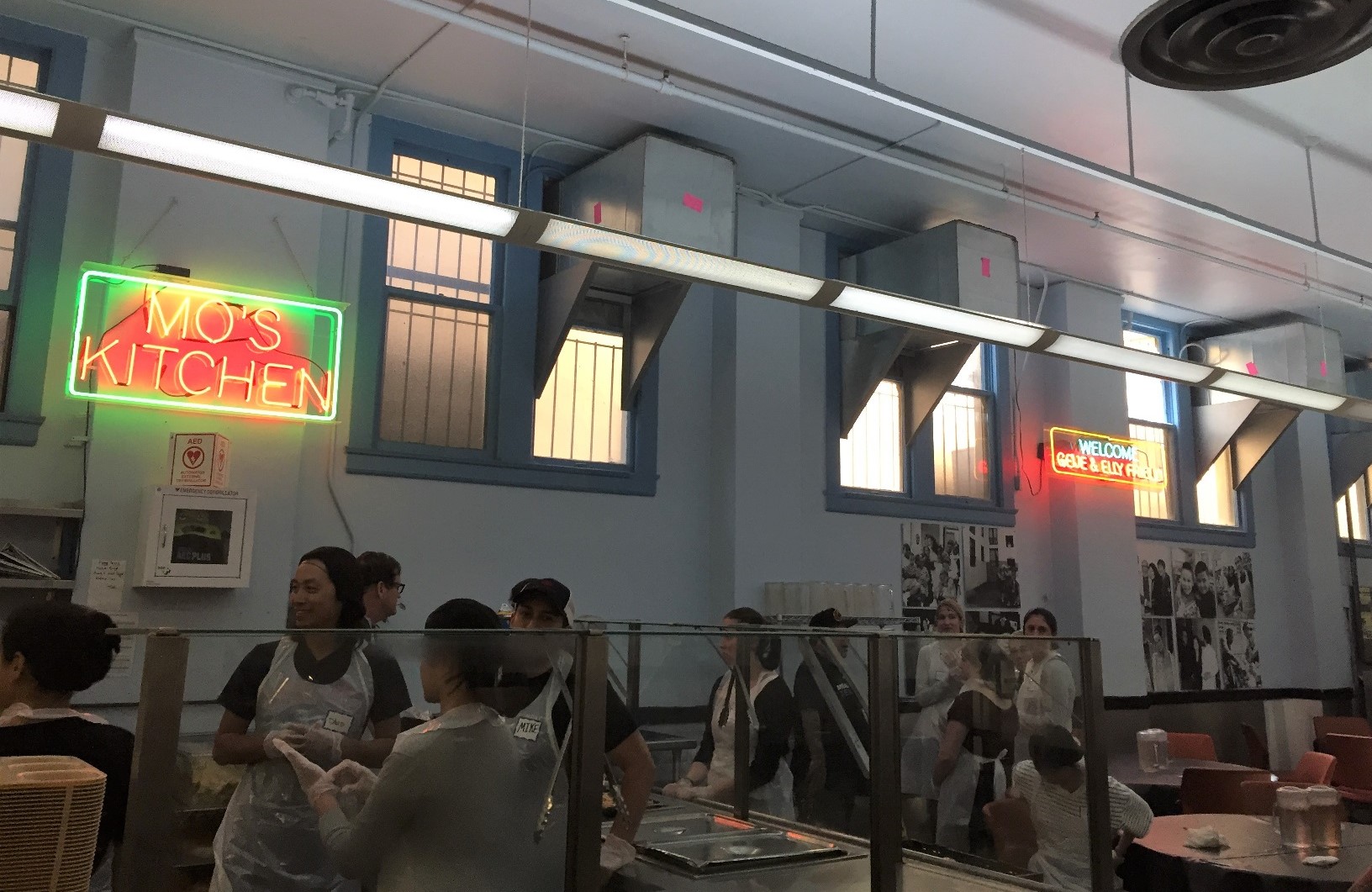 Every volunteer has a task. It is either to welcome the homeless by giving them cups and napkins, putting food in the trays, or giving the trays to the people who come to eat. The dinner lasts one hour, so at 5 PM, we help the volunteers to tidy the cafeteria. It is always a good experience for the students, because they can learn more about the current situation of the homeless in San Francisco. Volunteering allows them to give back and to help as much as they can. Also, they meet nice Americans and they can practice their English with them.
The next volunteer activity will take place in July. Are you interested in volunteering with EC and studying English in San Francisco? Check out our English courses in San Francisco!
Comments
comments