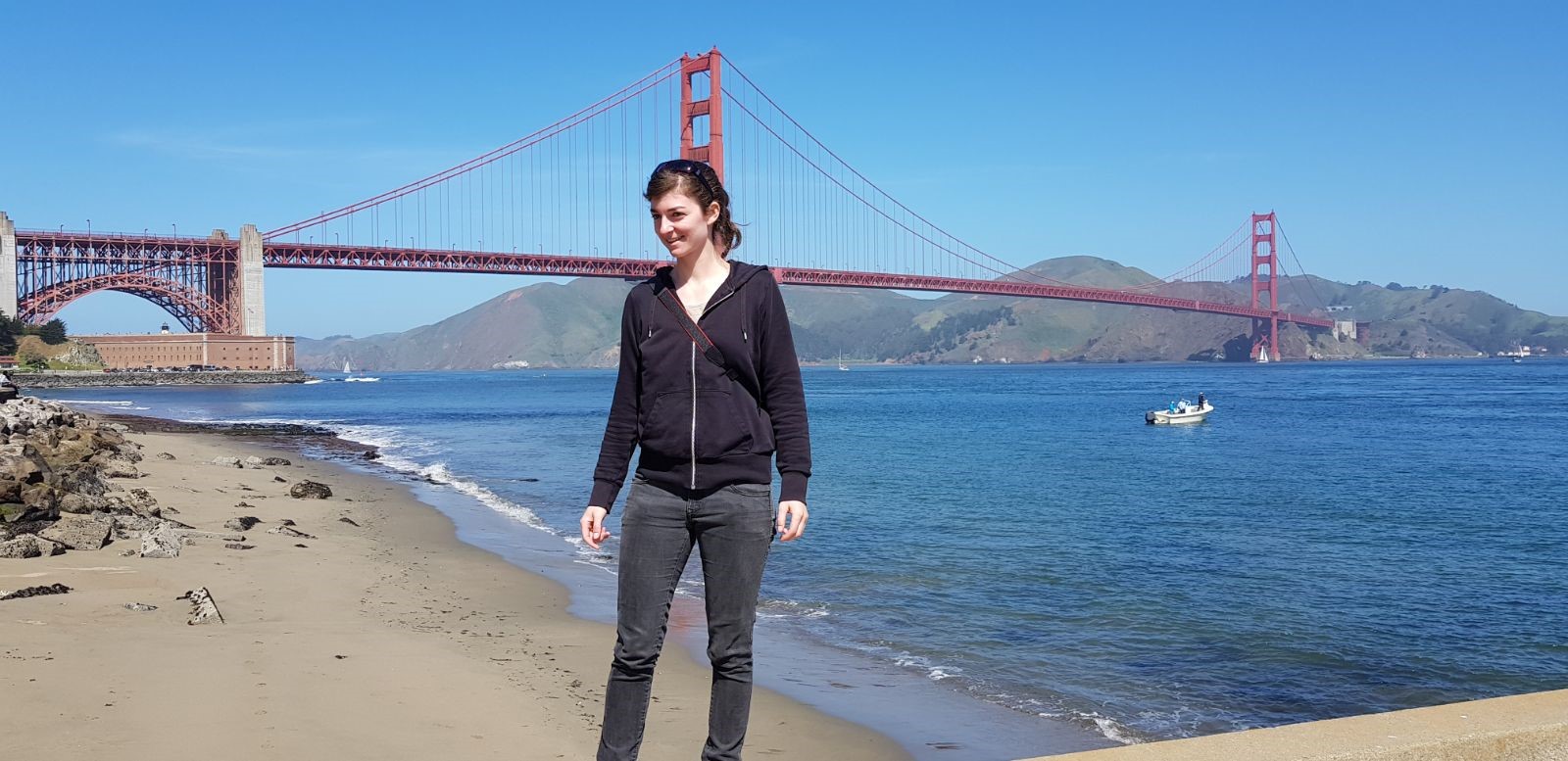 Linda, a student from Switzerland, was looking for a place to study English and she ended up opting for EC San Francisco English Centre. She studied at EC for 8 weeks, where she improved her English and met people from all around the world. Here is what Linda had to say:
"When I decided to go abroad to improve my English, it was clear for me to visit the U.S. When I saw movies or pictures, I was always impressed about the amazing nature and the awesome cities and wanted to see this country. I chose San Francisco, because I like the multicultural atmosphere just as the nature, which is pretty close to San Francisco.
EC school was recommended to me and I'm really happy that I ended up here. The school is situated in the middle of the city and all places of interest are in a walk-able distance. I really enjoyed the familiar atmosphere in school. The school system is very good. Everyone can benefit from class and the students have the opportunity to help shape the lessons. Also a big plus were the free classes and school activities. The activities are great and diversified, so everyone can find something they are interested in.
"It was an amazing experience"
I joined a lot of activities. One of my highlights was the BBQ party in the Golden Gate Park, organized by Director Ryan. Another school activity that I like to remember is the excursion to Land's End. This place is near by the city, but at the same time it feels like you are surrounded by nature. On our one-hour hiking trip we even saw whales and seals. Participating in the activities is a good possibility to meet new people from school, who are in other classes. Thanks to my wonderful teachers I was able to improve my English. In school, I expanded not only my vocabulary, but also improved my listening, writing and speaking skills.
During my stay in San Francisco, I lived in a host family, so I could practice what I've learnt in school every day while speaking with my host mother. I had a great time with her and she coddled me all the time with delicious meals and snacks. It was such a great experience to stay in a private house. Talking with her about things that are going on in the world, politics or local news helped me to use my English and was very interesting. Sometimes, the conversations with her inspired me to visit some unknown places. She always had a good advice when I needed it, which I really appreciated. I'm very grateful that I could stay with her and I totally enjoyed my home stay.
I had an amazing time at EC San Francisco and met so many wonderful people from different countries, which I'll definitely miss. I'm very happy that I had this opportunity to study abroad. It was an amazing experience and I would definitely recommend EC school to my friends."
Comments
comments