EXCITING NEWS HERE!
We are happy to announce that EC San Francisco is offering students a direct housing / accommodation option. We are offering a 5 bedroom, 3 bathrooms apartment. It has a great spacious common area. We carefully selected modern furnishing in all the rooms. You will be living with other EC students, enjoying a great location next to Twitter and Uber offices. It's in the heart of San Francisco, a walking distance from school.
The apartment is at 712 Tehama St San Francisco California, 94103. We are offering 2 types of rooms; single and twin-shared. The nearest public transportation BART station is Civic Center Plaza. You can check in at 2:00 PM, and check out at 11:00 AM on Saturdays only. We provide free wifi internet. We also have cleaning services available at a reasonable price. The laundry facility includes washing machines and dryers are on site. So you don't need to go to a laundromat. All of our rooms are equipped with desks and closets. You will be sharing the TV area and kitchen with everyone living in there. We also have a Foosball and ping-pong table.
Please check out the photos below to see how the awesome space looks like.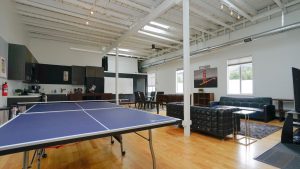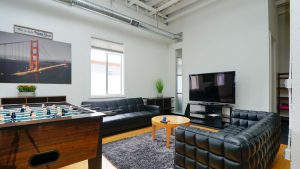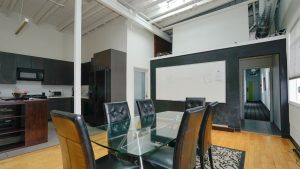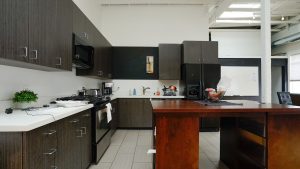 We also threw a ping-pong / Foosball party a week ago to introduce our current students to the living space. They're signing up! So hurry up! visit the Instagram link to see us having fun!
If you want to be part of our students living at Tehama Luxury Apartment, please sign up for English Courses in San Francisco
Comments
comments