1. Movie Nights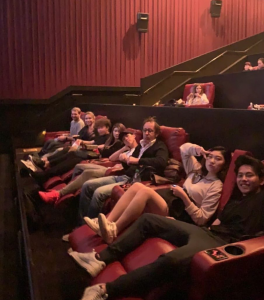 It's getting cold here in San Francisco! Earlier this month, we signed up to go to the AMC Metreon on Mission St. It's a couple of blocks away from our school. We booked a whole row of seats and together we watched the intense movies: Joker and the new Disney Maleficent. After that we walked around the Union Square and had dinner.
---
2. Kayaking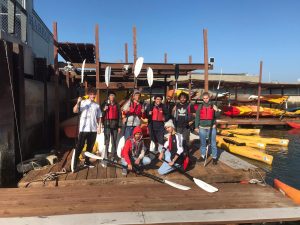 Our Saudi Arabia Student Ambassador Hamdan lead students on a Saturday to go Kayaking in the San Francisco Bay waters. Over 8 students signed up and enjoyed the nice weather before it gets cold. Kayaking is one our most famous activities after the summer season BBQs.
---
3. New Student Ambassadors
Back in October, we lost most of our ambassadors. They graduated and moved on with their lives. We wish them happiness and success. Although they will always be ambassadors to our school, we needed to signed new ones on site! We put the word out, and received many requests. We now have an awesome team including; Hamdan and Ibrahim from Saudi Arabia, Lili from Hungary, Kazu from Japan and Peter from Germany! We wish them good luck and we're excited to have fun with them!
---
4. Guess Who?
Sandra, our intern, sent emails to all our staff members and teachers asking them to send her pictures of them when they were little babies. She put them all on one poster and numbered them with no names. Students, for a whole week, had to fill in forms guessing who's who! We had fun with confusion and some students playing detectives. Eventually, Lukas from Germany was the winner of guessing them all right! We also had 3 students who guessed all of them but two! It was a fun game! Thank you Sandra!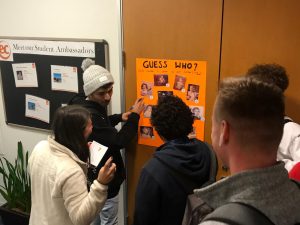 If you want to learn more, Please sign up for English Courses in San Francisco
Comments
comments