This Saturday is American Independence day, also known as, The 4th of July.  This holiday celebrates the United States of America being recognized as its own country, independent from Great Britain.  Across America families and friends gather to have picnics, cookouts, go swimming, and after the sunsets: FIREWORKS!!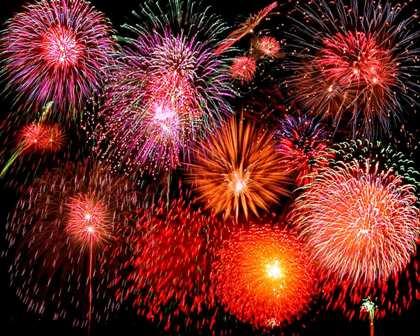 Fredonia neighbors the City of Dunkirk, which is right on Lake Erie (one of the Great Lakes).  On the 4th of July, Dunkirk has a massive fireworks show right on the lake.  The entire community comes to "ooo" and "aaaa" at the amazing colors and the boom of celebratory explosions right overhead.  Many natives say this is their favorite part of living on the lake.  During the day on Saturday there will be vendors and lots of food and live music in the park on the lake and at dusk the fireworks will begin.  The firework display usually lasts about 30 mins and at the very end is the Finale, where they launch all the rest of fireworks one right after another, making the pier rumble!
It doesn't get any more American than The 4th of July, and there's no better way to celebrate than a community party at the lake.  See you there!!
Come Study English in USA with us!
Comments
comments