Fredonia students joined fellow EC students to conduct diversity interviews in the student lounge and classrooms. Through these interviews Fredonia students were provided the opportunity to better understand cultural difference.
A Fredonia student said, "When our professors told us about talking to international students I was very excited to do that because I love learning about people with different cultures."
These interviews were also an opportunity for EC students to get a glimpse at what life as a university student is all about. Also, our students can better understand how all the things at EC prepare them to study English for Academic Purposes on the university level. Fredonia students asked many questions and our students used this opportunity to apply their English language understanding by being interviewed by a native speaker. University students asked about family life, transportation, religion, and dress. When asked, 'what do you all miss most about your home country?' the overwhelming majority said with eager eyes, 'the FOOD!' Many of our students from Saudi Arabia explained how much they appreciate the fashion being in the United States. Saudi Arabia follows strict dress codes. Students enjoy the chance to express themselves through their wardrobe. Sharing experiences, students began to understand that although their is difference their is also similarity. Students connected through wonder and laughter.
One of the university students wrote a reflection about the session explaining, "In every career there will be a someone from a different culture that will either be your boss or coworker. I believe I have an advantage just because of my experience with the international students." The student went on to say, "The whole point of these interviews was to help and inspire the international students about college and also reflect about being a student at Fredonia." Through these interviews EC students got a glimpse at the importance of learning English for Academic Purposes!
EC students are constantly integrated with college students to prepare them for life after EC. That is one of the many perks to learning English On-Campus at Fredonia!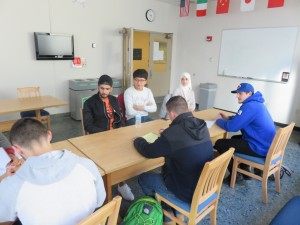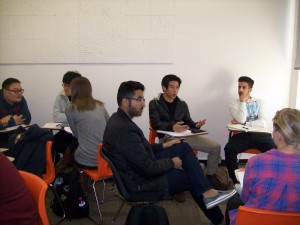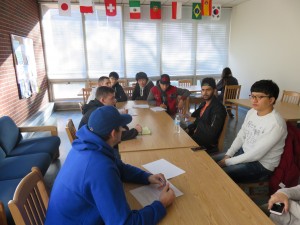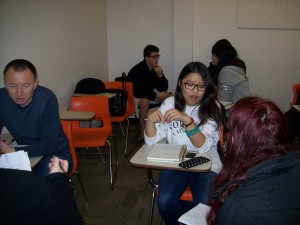 Comments
comments