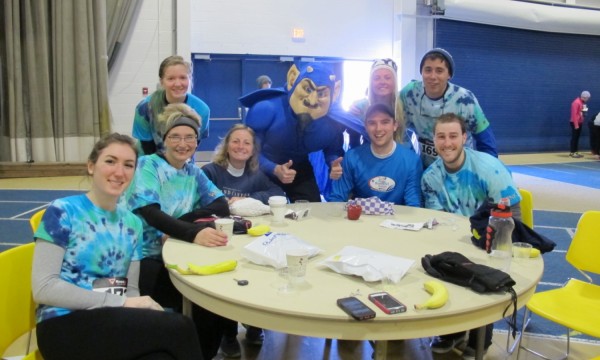 A lot is happening this week at EC Fredonia! From learning languages to a 5K race, EC Fredonia has some awesome events you should check out.
On February 19th, a Speaking Your Language meeting will be held from 4:00pm – 5:00pm in the International Room (S226) in the Williams Center. Come meet other international students and learn more about what other languages have to offer around the globe while making friends
Friday, February 26th is International Trivia Night! Enjoy two fun filled hours of trivia!  It's a chance to challenge each other to see who knows all there is to know about trivia. You won't even know you are learning new information while you are making new friends and eating the delicious pizza that will be provided. The best part is whoever wins will get a special prize!
One of the most fun events of the year is here! The Slush Rush 5K Race! On the morning of March 13th at 9:00am the winter race will begin. This event is put on remembrance of Xylia Peterson, '85, an international student at Fredonia who passed away tragically at the age of 45. A fund in her name provides an international education scholarship to full time juniors and seniors studying at Fredonia. Registration costs $15.00 a person to participate and the first 100 people to register will receive a free and awesome slush rush t-shirt. Awards will be given out to runners and those who place top three in their age group. Please join us in walking or running 5 kilometers to remember Xylia Peterson and benefit international students who are looking for scholarship opportunities!
Comments
comments