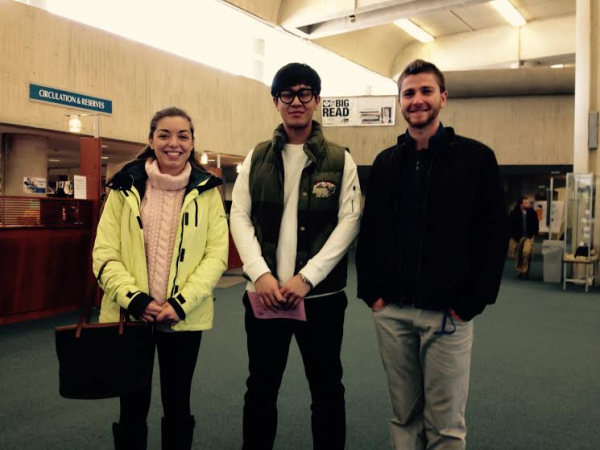 We are pleased to welcome another new student at EC Fredonia this week. He arrived Saturday, March 5th from South Korea. His name is Youngjae and he is very eager to start his experience here at EC!
After his arrival, intern Ryan and enjoyed brunch at Cranston Marche and then gave him a full tour of Fredonia's beautiful campus. We went to both major dining halls, Reed Library, the Learning Center, the Williams Center, Rockefeller Arts Center, the Fitness Center, and much more.
Prior to coming to EC Fredonia, Youngjae studied English in Canada. He hopes to make friends, learn about the community and better his English reading, writing, and listening skills. Because he has a passion for sports especially baseball he would like to possibly pursue a degree in Sports Management and believes EC will help accomplish his goals.
We are so excited to have Youngjae and hope he feels as welcome as possible in our EC community.
Find out more about EC Fredonia's English for Academic Purposes program.
Comments
comments