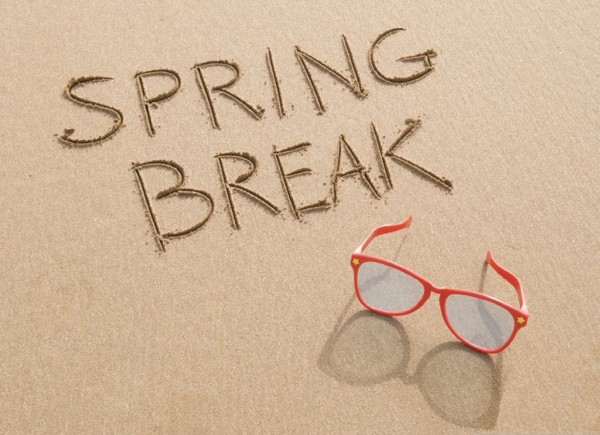 Spring Break in the USA is a time of the year when students get a week of vacation from their studies. It can typically be around the Christian holiday of Easter. Students in high school and in college enjoy their week of vacation by doing a variety of things.
If in high school students may go on vacation with their families or just take a relaxing vacation at home from their school work. Popular places that American families travel to are Myrtle Beach, South Carolina, many different places in Florida and also Cancun, Mexico. It is a great time to spend with family without all of the stress if school.
University students at Fredonia had this past week off of school before Easter. Many traveled home for the holiday to take a mid semester break from their course work and visit family members. Others also spent their break on vacation with friends and sometimes family. Many explored different places within the USA and also abroad. Its one of the most exciting times of the year for college students before they prepare for the last stretch of assignments, exams, and projects. As Spring Break has ended this year, many students are already looking forward to their plans for the spring of 2017.
Find out more about English Courses in the USA
Comments
comments