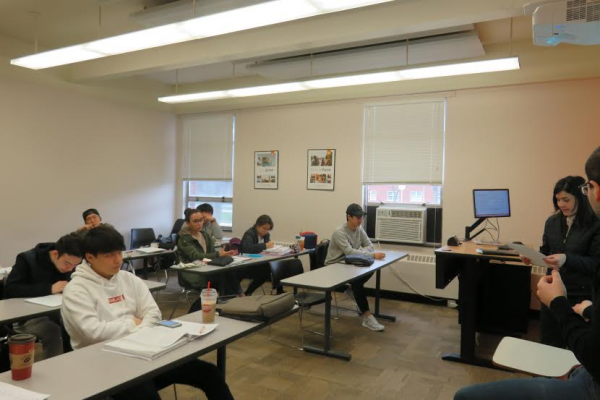 With registration beginning today, April 6th, EC had a guest speaker come in from The Office of Registrar. The presentation talked about the steps to take to enroll at Fredonia University. This office focusses on assisting with the registration process, creating new courses, distributes academic transcripts, provides enrollment and degree services and much more. The Office of Registrar helps make sure faculty and student's on Fredonia's campus are on the right path to success!
Some helpful tips that were given during this presentation were:
– Use of Degree Works: new degree tracking system.
– Check dates and deadlines when applications and other forms are due.
– Check Your Connection to speak with advisor before you sign up for classes.
– Keep grades up at EC and if you are already taking any Fredonia classes.
– Attendance is Key: go to class every day and be on time.
– Study, Study!: Keep your level test grades up.
In collaboration with The Office of Registrar, EC Fredonia wants you to succeed and meet your goal of attending Fredonia University!
EC offers various English courses, including:
Comments
comments