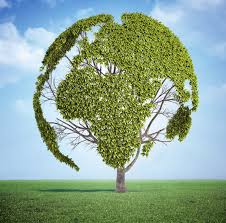 Earth Day is an event that happens each year on April 22nd to celebrate nature and takes action to promote environmental protection. Many countries all around the world have been celebrating Earth Day since 1970. It was started by founder Gaylord Nelson, a US senator at the time who wanted to sustain the environment for future generations.
Earth Day focuses on recycling, global warming, sustainable resources, and forms of clean energy. On this day many events are held to support environmental protection. There are clean ups, rallies and awareness events held in nations all over the globe.
Here in Fredonia we celebrate Earth Day as a full month event. Throughout the month of April many of the lights on campus are changed to green in honor of the holiday. This past month Fredonia has had recycling events, clothing swaps, environmentally friendly displays, crafting events that turn old items into new treasures, the creation of compost piles, planted trees, an electronic recycling, a beach clean up, and much more.
Earth Day has always been very important to Fredonia's faculty and students and will continue to be for years to come.
Find out more about English Language courses in the US
Comments
comments