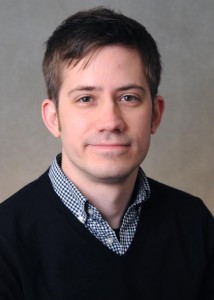 Jacob Czelusta is the Assistant Director of International Student Services in the Campus Life Department at Fredonia. After teaching ESL abroad and working at a large university in Dallas, Texas, he decided to come to Fredonia. We asked him a few questions to see what he does on our campus:
What are your main responsibilities?
"Overall, I make sure students have a smooth transition from their home countries to Fredonia. I want them to feel as comfortable as possible. We hold activities and events such as field trips, educational workshops, and social events to get the students more involved. Recently, we went to Letchworth State Park and have been to Washington D.C. and Pittsburgh for past trips. I also make sure all Visa requirements are up to date and recorded."
How many students are in the international department at Fredonia and where are most of them from?
"There are 131 students overall. 101 undergraduate students and 30 graduate students. Several of them are from South Korea, China, Japan, and Canada."
What are some different things you have done with the international students?
"I have two interns, Hyun Hee Kim from South Korea and Koki Kimura from Japan. They plan about two events each month and are also in charge of the "Coffee Hour" that happens every week. This past month they planed an event called "Cultural Explosion", it was like a talent show and six groups performed at the event, either singing, dancing, or cooking. Around 100 people came to event and it was quite the success; we plan on having it again next year. "Coffee Hour" is held each week and gives the students time to mingle and enjoy each other's company. Student groups sometimes come to inform students about other activities they may be interested in. All students are welcome to come."
Are there any upcoming events happening?
"On May 13th there will be a commencement ceremony for graduating international students and study abroad students. This Wednesday is the final "Coffee Hour". We will be planning field trips for this summer, so be sure to look out for them along with any events happening in the fall."
Thank you for all you do, Jacob!
Find out more about English Language courses in the US!
Comments
comments