Minji is an amazing success story for EC On-Campus at SUNY Fredonia.  She proved to herself and the rest of us that hard work can make anything possible.  Minji had 100% attendance for a 54 week booking in English for Academic Purposes (EAP)!  She wanted to learn English and be successful at university and that is exactly what she committed herself to do.  She scored low Elementary on her placement test in April 2015, and in August she will be a full university student at SUNY Fredonia. This past semester she was concurrently enrolled in 9 credit hours–she got straight As!  This didn't surprise any of us, as she has consistently been at the top of her class.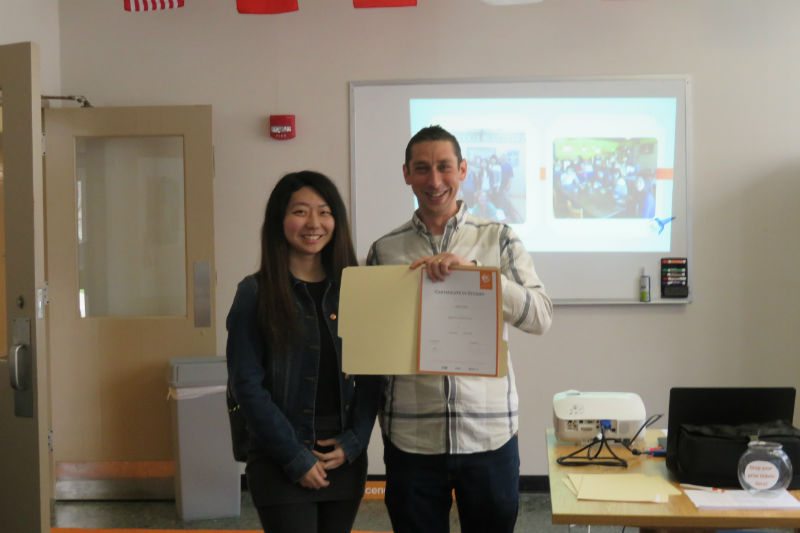 When asked about her EC Fredonia experience, Minji expressed that there was more to learning than just studying and coming to class.
She shared her top 3 favorite activities:
1. Visiting the historic Opera House in downtown Fredonia
2. Seeing Niagara Falls
3. Hiking in Letchworth State Park
Congratulations Minji and we would wish you luck, but with work ethic like yours, who needs luck?!
Comments
comments