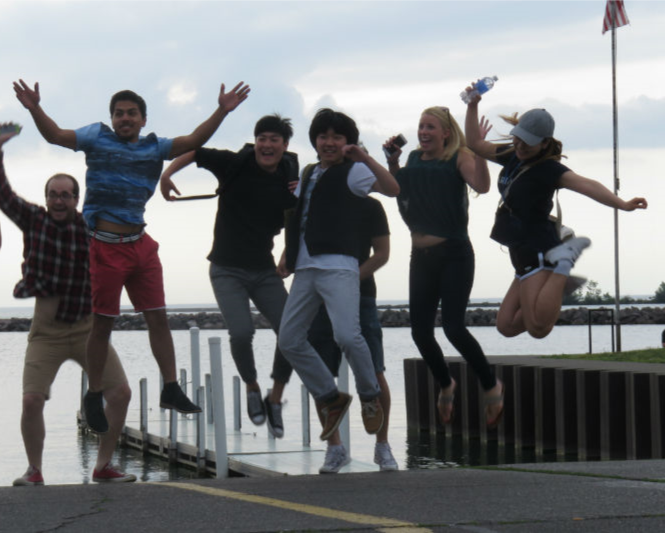 Summer is a great time to start your courses at EC On-Campus at Fredonia!  The weather is divine, the campus is quieter during the Summer semester, and there are so many exciting things to do.  Last Thursday, our students attended the first of the weekly concert series Thursday at the Pier.
This outdoor live music event is a local favorite giving students to opportunity to interact with members of the surrounding community and experience a favorite American past-time.  Students and teachers alike enjoyed the vendors and the beautiful breeze off Lake Erie.  They spoke with American students about the popularity of summer music festivals and used the new vocabulary they learned in class to recount their experiences.
English for Academic Purposes not only prepares you for university classes, but also for being an active part of your community.  The university experience at EC On-Campus at Fredonia is really an exploration of small-town America's culture and education.  Hope to see you next week at the Pier!
Find out more about EC's English language courses in the US!
Comments
comments