Happy Monday!
A new week means a new activity calendar! This is the second week of the semester, and more activities!
Clubs and organizations will be starting up for the new semester soon, and this is a great time to get involved and join a club or two that interests you!
There are clubs for international students, and almost any kind of interest there is!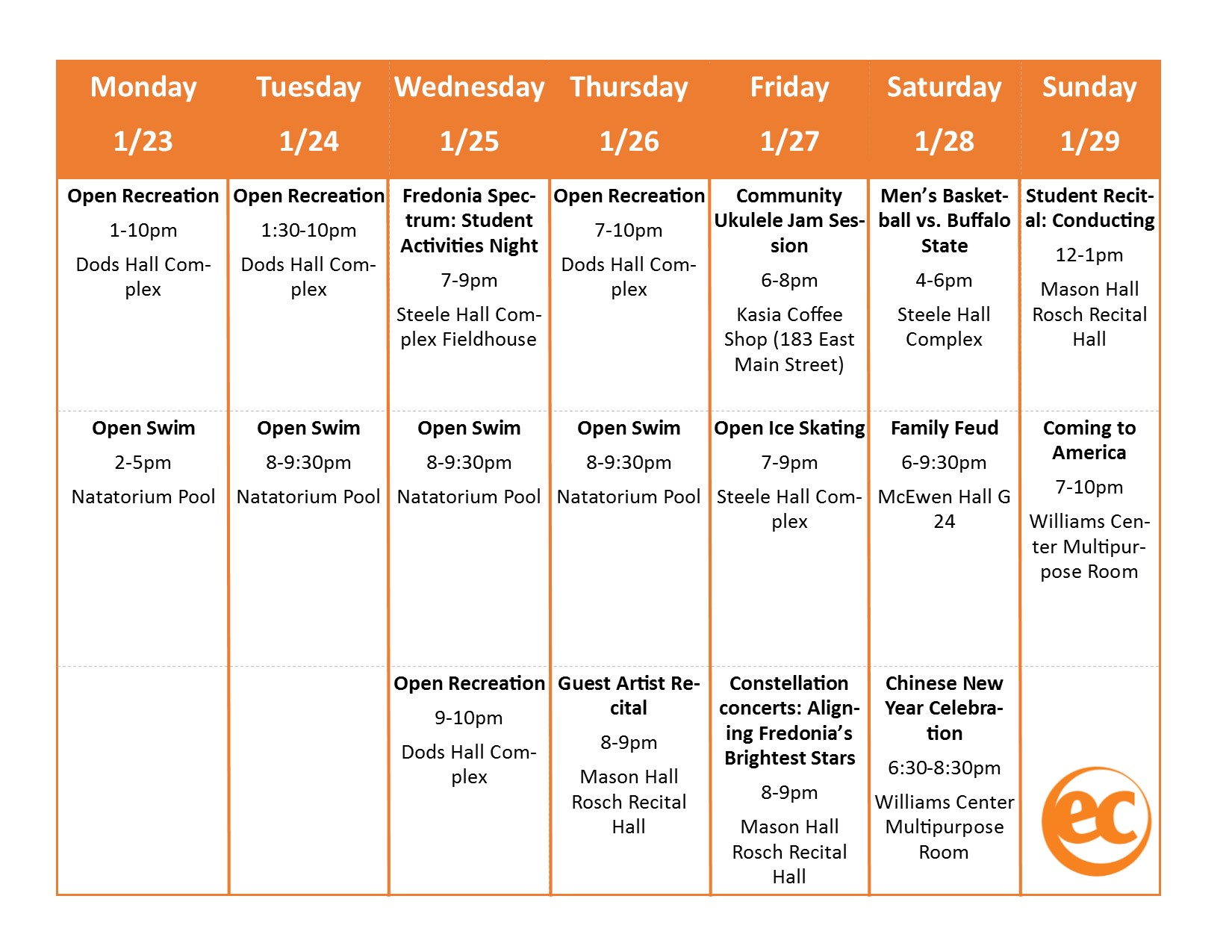 EC Fredonia allows you to learn English for university studies.
Comments
comments