Happy Monday!
This week features a lot more sporting events and activities happening around campus.
There are also clubs and organizations to get involved with on campus that meet during the week. There are clubs for almost any interest!
Check out some of these events and practice your English while being there!
For the events that say "open" that means you can go and do whatever you'd like. For open skate, you can ice skate around the rink while nothing else is going on. For open recreation, you can go play with the sports equipment, etc. while nothing else is happening in the gym!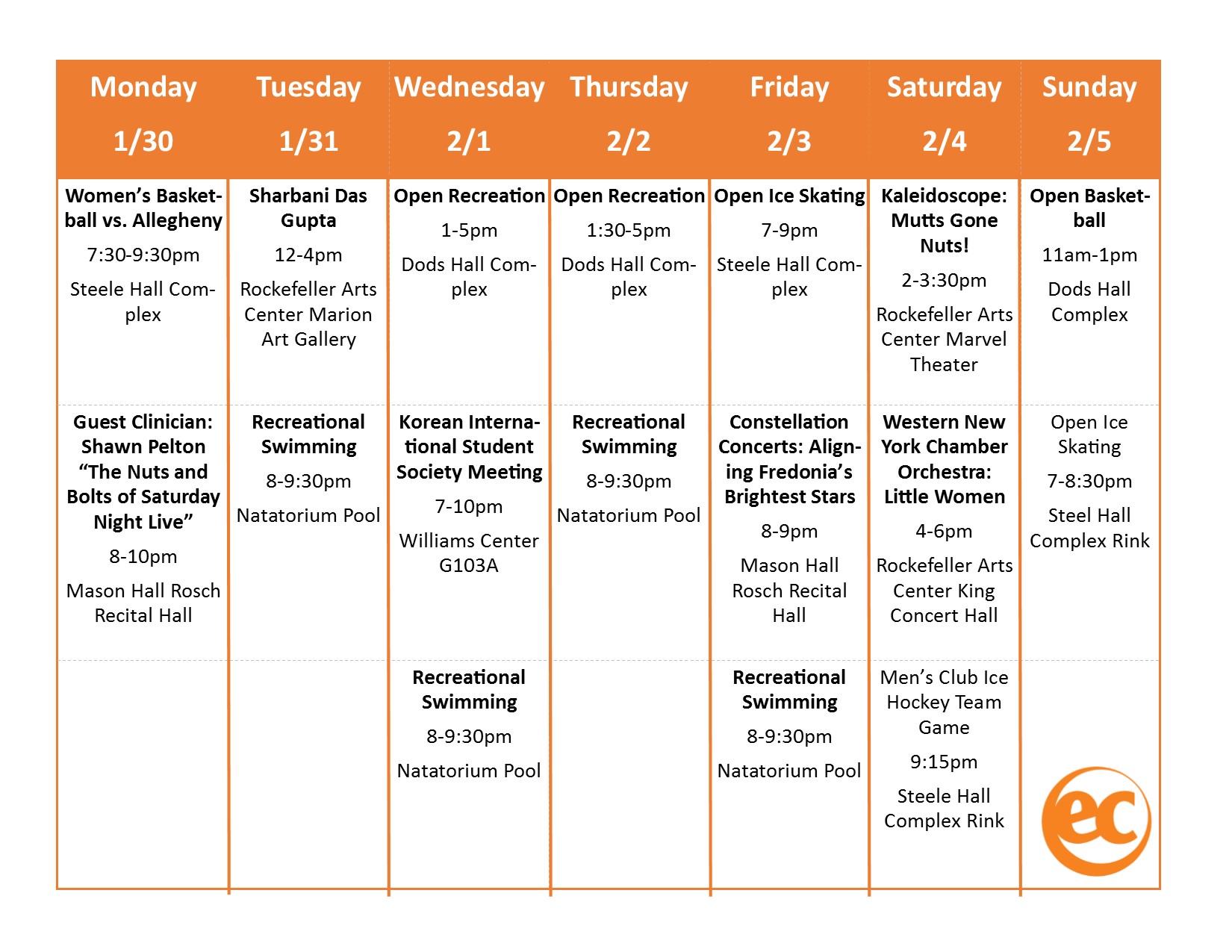 EC Fredonia gives you the opportunity to learn English for university studies.
Comments
comments