This weeks idiom is used with the month of March!
People are always talking about weather around here (because this is New York!) but one particular phrase is used when discussing March.
Phrase: March comes in like a lion, and out like a lamb/ March comes in like a lamb out like a lion
Meaning: March typically comes with cold, unpleasant weather, but ends rather nice!
Example: "It's been storming for the whole first week of March! Guess they're right, march comes in like a lion!"
Here is a poem that reflects this idiom: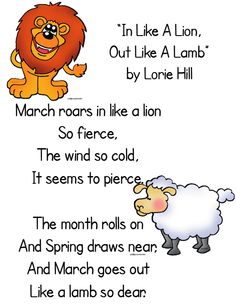 EC Fredonia offers English for Academic Purposes (EAP).
Comments
comments