Are you looking to embark on the adventure of your life, learning English abroad? Here's some top reasons why Sydney is a great choice. Sydney is located on the East coast of the massive English speaking continent of Australia.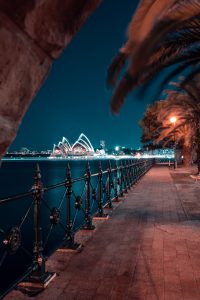 Sun, Sea and Beaches
The City is facing the Pacific Ocean right between the Coral Sea and the Tasmanian Sea, making it a great destination for swimming. Sydney sports several beautiful sandy beaches so be sure to check out, Maroubra Beach, Thompsons Bay, Bronte Beach, Tamarama Beach and the beautiful Bondi Beach.
Watersports is big in Australia and while in Sydney you can experience any watersports of your fancy, be it from sailing to scuba diving or canoeing to kite-surfing. Sydney has great climate sunny and warm in the summers and mild in the winter.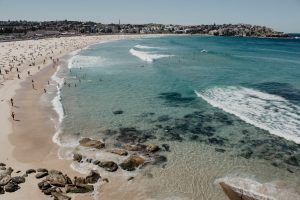 Sydney is an International Melting Pot
Sydney is the most populous city in Australia that enjoys a very diverse international population, combine that with the fact that English is the official language and this makes the environment ideal for advancing and improving one's English level. The best way to improve in any language is to immerse yourself in it with other like-minded people who are on the same journey and speaking the same language.
Explore Explore Explore
Sydney does not fall short of sites to visit and see, on the contrary there is a lot to chose from. Of course there is the iconic Opera House, the Sydney harbor in general is beautiful for taking walks. The city boasts several galleries and museums for those seeking art and culture. If you fancy a walk in a park, Sydney has many beautiful green areas and parks where you can unwind relax, listen to music or just practice your English with your fellow classmates and friends you will meet along your journey. If wild life is our thing, why not even head over to the Taronga Zoo were you could get a chance to pat the cute koalas.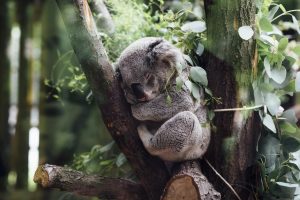 Nature & Adventure
Want to see more than just the city? The surrounding area around Sydney has much to offer, you will never get bored or run out of places to explore. Why not head out and visit the magnificent Blue Mountains or Jenolan Caves. These beautiful destinations are only a 2 hour drive from Sydney. The area boasts a very large area of canyons, forests, cliffs, mountains and canyons which make it a trekker's paradise.
For the Foodies
Time for eat! No problem Sydney offers an exciting variety of delicious places to eat. You can find any type of food here from around the world, Oriental cuisine, sea-food, local dishes as well as Mediterranean cuisine. Sydney is a great place to experience it all in terms of food.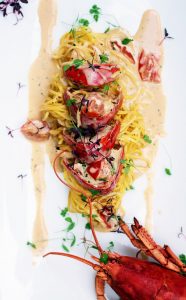 Unique Experience
Sydney is a very popular city with English language students and you are sure to meet many like-minded people on the same journey as yourself and there is also the option to study and work as well, thus giving you an additional opportunity to make some extra cash as well as practice your English, meet new people and add further experience to your trip.
If you wish to know more information about EC's English School in Sydney check out our website.