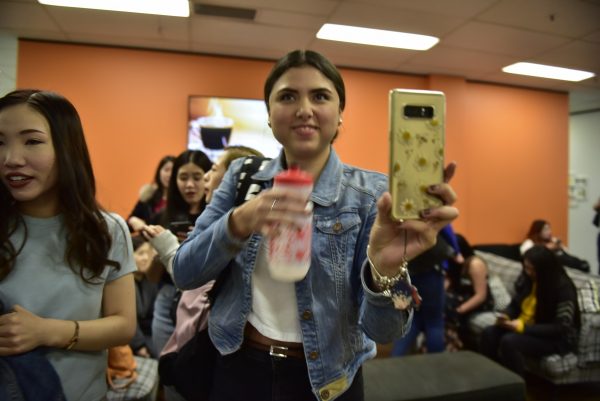 When you walk around the corridors of the EC Sydney campus, there are voices that can be commonly heard laughing and carrying on with engaging conversation. One of those voices belongs to Manuelita Lopez, an 18-year old Columbian student who happened to be one of the most well-known, friendliest students in the school. Recently, she graduated from EC Sydney, but before she left, Manuelita agreed to sit down with me and talk about her EC Sydney experience.
Why did you choose to study in Sydney?
• Since I was a child, my dream was to come here because of the beaches, animals and weather. My aunt came to Sydney to study English, fell in love and has lived here for the past three and a half years. Maybe, I will come back in four years after I finish university because my expectations were met, so I will try to come back and live in Australia.
What do you like most about Sydney?
• The beaches. It is a nice opportunity to have so many beaches near. In Columbia, I went to the beach once a year for a holiday. Sydney is more convenient. Also, the city is multi-cultural, so I got to learn about different cultures from the school by going out to eat and talking about our lives.
What do you like most about EC Sydney?
• I like that every Tuesday, I got to meet new students. At first, I was sensitive and cried when my friends graduated, but now I'm stronger because I had to get used to students leaving. I also like the technology the school has. Also, the location was great. There are three train stations nearby, a doctor's office, shopping and a police station, so when you arrive, you feel comfortable and not lost.
What are three things that people should do in Sydney?
• Just three?
• Skydiving in Wollongong. I did it in September and it was amazing.
• Surf Camp. It was fun to try a new sport and meet new people.
• Skiing at Thredbo. It was my first time seeing snow, and skiing wasn't as difficult as surfing.
What will you miss most about Sydney?
• The feeling of no responsibilities and the happiness you feel because of the people, the food and the city.
Manuelita is currently travelling in Asia and continuing to enjoy her freedom. There is one less recognizable voice in the corridors, but her enthusiastic spirit remains.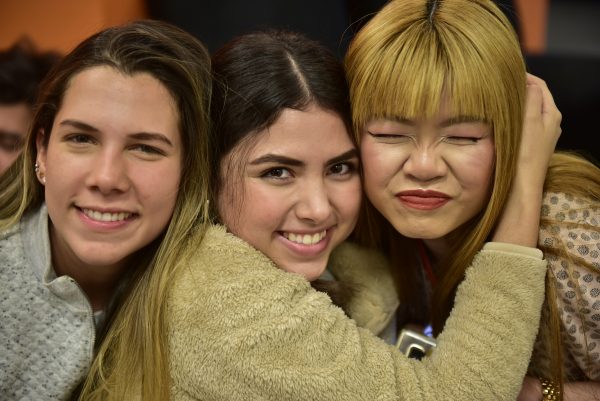 Come and Study English in Sydney with us at EC Sydney!