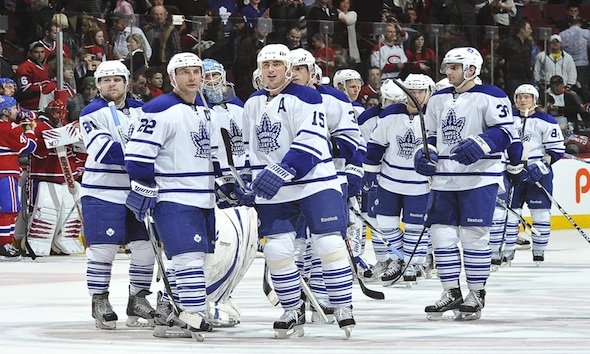 Torontorians are HUGE Hockey fans! Hockey is one of the most popular sports in Canada with The Toronto Maple Leafs being the most popular.
In hockey, the Stanley Cup is the ultimate prize a team could attain. It was created by Lord Stanley, the former Governor General of Canada, and is awarded to the team that is able to win the yearly NHL tournament. The NHL (National Hockey League) consists of 30 farnchised club members and is widely considered to be the premier professional ice hockey league in the world. Canadians love Hockey and brag about their players as being some of the best hockey players out there!
Watch the leafs game tonight, March 13, 2012 against the Florida Panthers and cheer on the Maple Leafs!
Comments
comments