Hi everybody,
As you know Christmas time is coming soon and your EC Toronto team wants to see all kids smile. During this month your team will be taking part in the Operation Christmas Child project, which is a charity to give joy and hope to children in desperate situations around the world through gift-filled shoe boxes.
Each box can contain school supplies, toys, hygiene products, and a personal note or photo from the giver and can be prepared for kids of all ages.  EC Toronto has been packing some gift-filled shoe boxes and during this week our students prepared a nice box to send.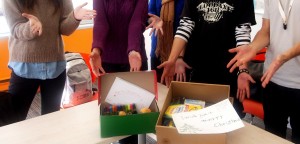 Most of the children who receive a shoe box are being given the first gift they have ever received. Let's join this cause and help to give joy to poor children around the world without regard for their languages and cultures.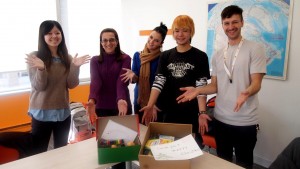 Happy Holidays!
Your EC Toronto team
Comments
comments