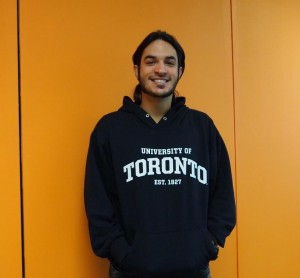 I always thought that the most amazing moment in my whole life was my childhood. But that was before I came to Canada. Now I can say for sure that this time here in Canada is the most amazing in my life.
Before I started to study English at EC Toronto, my English was basic. Nowadays I must say that I have improved my English a lot and reached a higher level than I imagined. EC helped me to learn the language and made me able to do a marketing course at University of Toronto. I'm doing the course, and I'm really enjoying it.
The teachers at EC Toronto are very qualified, they know how to explain in an easy way, and they give attention to all the students; they are dynamic and friendly as well.
I also had the pleasure to be part of EC's AY program. It helped me a lot to improve my English and gave me the opportunity to have an exclusive tutor to support me and solve my weaknesses.
EC Toronto also offered a lot of extra activities such as games night, movie night and interesting lectures by our great teachers. We enjoy everything and it helps our English as well!
The time flies in Canada, so you need to enjoy every moment. My advice for you: go out, explore Toronto, meet new people and find new places. At school, make friends from all parts of the world. And study a lot. Never forget your goal! Enjoy this time as much as possible!
I'm so grateful for all my great teachers and for my great school, EC Toronto!
Comments
comments