Each February, everybody – Canadians and tourists in Canada – are invited to celebrate Black History Month. People honour 'Canadians of African and Caribbean descent' with many festivities and events. This year, Citizenship and Immigration Canada is focussing on the past and present achievements of black Canadians in law enforcement.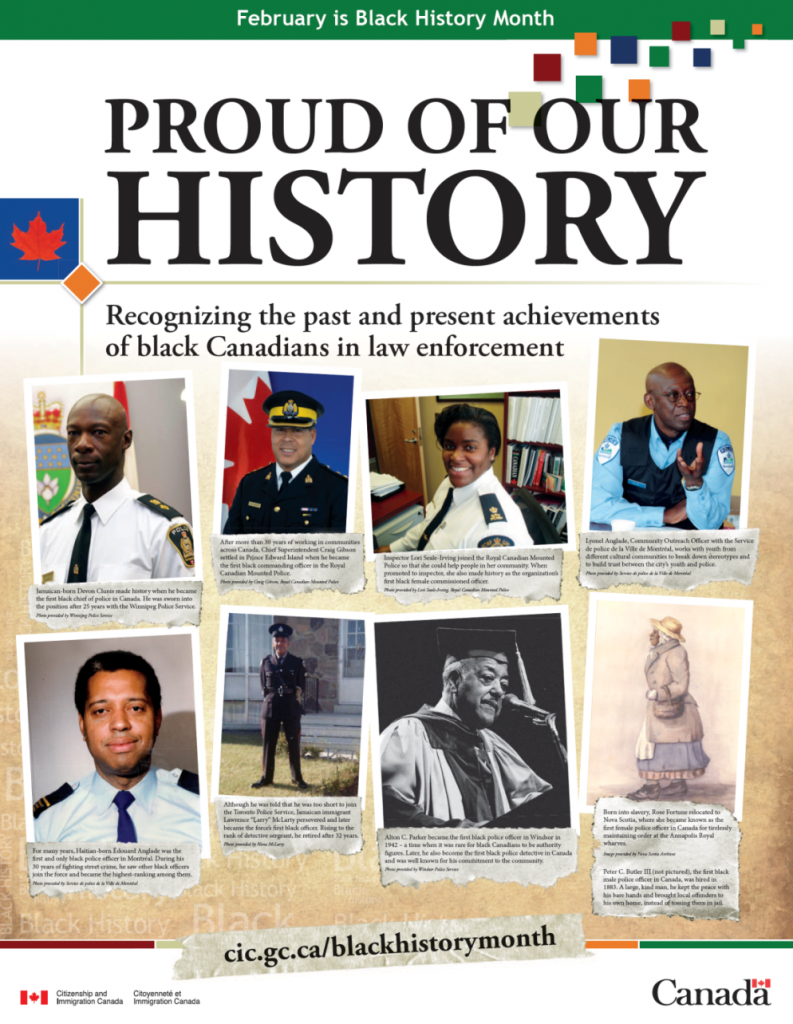 Some Activities in Toronto:
REGGAE OR NOT: The birth of Dancehall culture in Jamaica and Toronto (February 1 – 28; Gladstone Hotel: 1214 Queen Street West, Toronto)
KUUMBA: Celebrating Black History Month through the arts (February 1 – 3; Harbourfront Centre: 235 Queens Quay West, Toronto)
TOUNKANDE: A Black History Month performance by Ballet Creole (February 1 – 28); various locations)
L.A. Rebellion: Creating a new black cinema (January 31 – February 19; TIFF Bell Lightbox: 350 King Street West, Toronto)
IN CONVERSATION WITH JULIE DASH (January 31; TIFF Bell Lightbox: 350 King Street West, Toronto)
DRUM BEATS: As part of the Mutadi International Drumming Festival in honour of Black History Month (January 30 – February 28; various locations)
And here the link to explore the virtual Canadian Black History Museum: http://goo.gl/QFkcQ – You have to try it. It's fantastic!
Your EC Toronto Team
Comments
comments