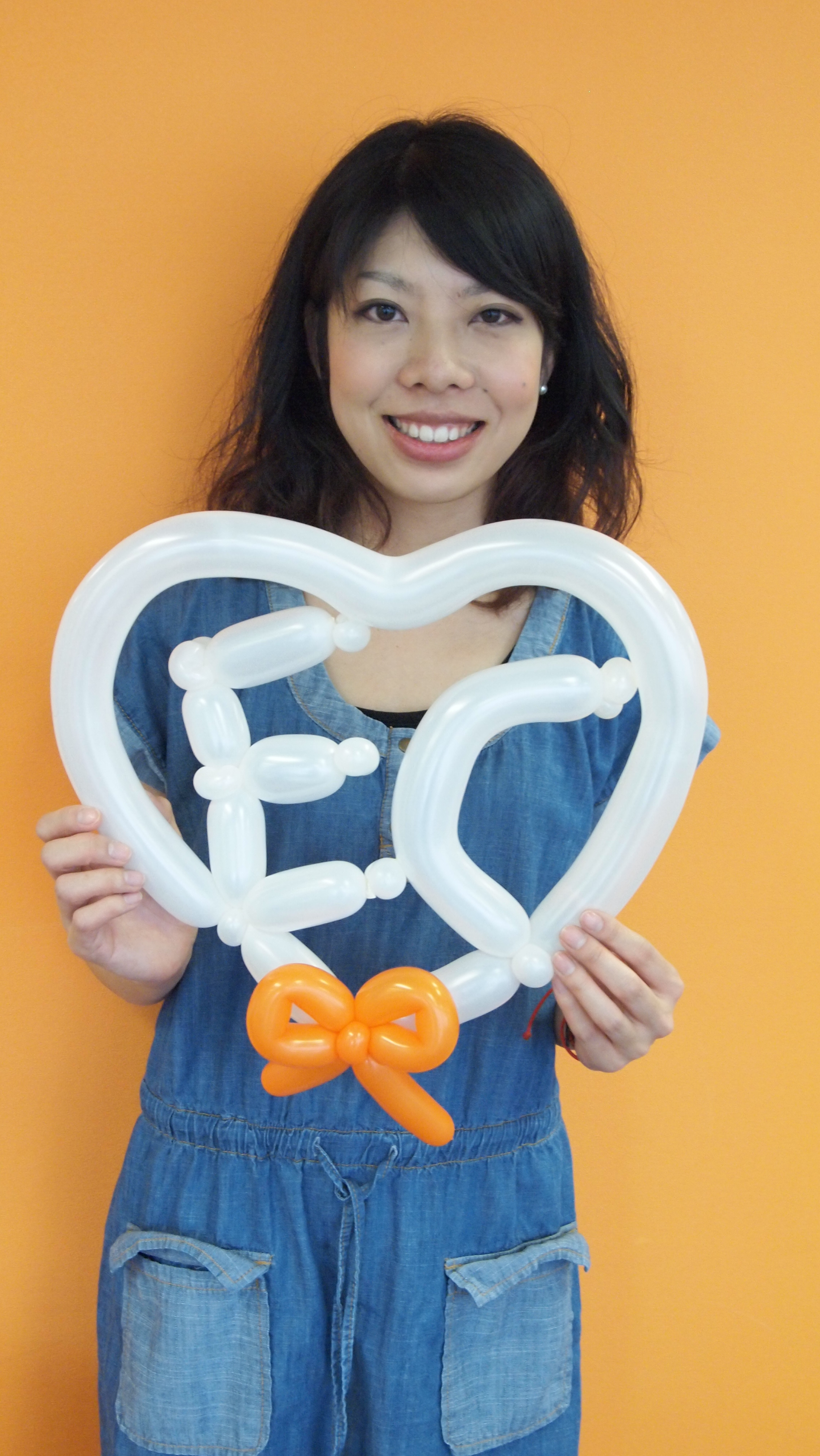 We would like to introduce you to one of our very well known students (and well liked!) Chisato Yoshikawa who is in Low Intermediate. Chisato came to EC Toronto on November 19, 2012 and has been studying for 16 weeks. Chisato is known for her energy, bubbly personality and big smile. We recently learned that Chisato is a professional clown and today we had the opportunity to ask her about her career as a clown.
How did you become a clown?
My major in university was fashion design and when I finished school I got a job in fashion design. The job was very stressful and I wasn't very happy. While I was working I became sick and had to have treatment for 6 months. During the treatment I met a clown and it was very inspiring.  Instead of returning to my job I decided to join a circus team!!! That was about 3 years ago now.
Does a clown have to go to college or receive special training?
It's not necessary to go to school to learn Most clowns learn on the job from professional clowns with many years of experience. My clown team had more than 30 clowns! Each had different skills – balloon making, plate spinning, pantomiming. One of my clown colleagues was even 73 years old! It was a very diverse group and I learned a lot.
          I was really lucky with my circus team. My teacher was friends with Patch Adams and I had the opportunity to meet him. It was a really great experience. What is your most memorable experience?
I met a four-year-old girl while I was volunteering at a hospital. She was very sick and very sad. She was scared of the hospital. I was able to make her smile and bring some happiness to her. Her parents were so grateful. I will not forget that experience.
Another great memory I have is when parents of a little girl hired me for her birthday party. I performed many tricks but she really liked the plate spinning. They were so happy with my performance they gave me a present when I was done!
How do you manage to perform as a clown when you are not in a good mood?
When I am a clown, I just act as a clown.  I have to forget about my personal life. I'm not 'Chisato', I am a clown. Then when I am done acting I can go back to being sad but I usually feel better afterwards!
What life lessons have you learned from being a clown?
Before learning my clown skills, I couldn't control my mind. My original personality was very serious and I did not have a lot of friends. After learning my clown skills, my communication skills really improved. I know how to make people happy now and for me that is very important. I am very good at communicating without having to use language. This has helped me a lot while learning English at EC Toronto. I have made more than 100 friends at your language school, EC Toronto!
Comments
comments