Can you believe that today is the first day of Spring? Well, it is. All the snow you see on the ground should be melting away very soon, and the sun will start to shine — the groundhog told us so!
To see some flowers before they start blooming outside, you can go to the Canada Blooms Show at the Direct Energy Centre at Exhibition Place.
The festival also offers workshops, garden tours, marketplace and "Juno Rocks" Gardens, where JUNO Award nominated and winning artists Feist, Jann Arden, Keshia Chante and Royal Wood and Sarah Slean partnered with professional landscape artists to design and create gardens to reflect their personal styles and tastes.
For more information, check out www.canadablooms.com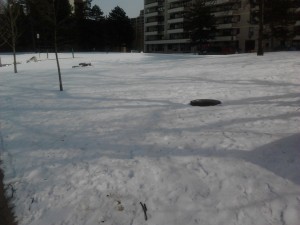 The first day of Spring near EC Toronto, March 20.
Comments
comments