Earth Hour 2013
Saturday March 23 at 8:30 pm
TURN OFF THE LIGHTS!
Are you concerned about the environment? Are you interested in the future of the planet? Climate change and what we are doing to our environment now affects all our lives. This weekend, you have a chance to make a difference in our world!
Earth Hour Project
"Earth Hour has become so much more than lights off"
Six years ago, the Earth Hour Project started and it has grown to become the world's largest mass participation event in history.
From one city to over 7,000.
From one country to seven continents.
From two million to hundreds of millions of people.
Earth Hour was created:
• To unite people and show our desire to protect the planet.
• To encourage and empower people to take action beyond the hour itself.
• To create an interconnected global community and build on the momentum and action for a sustainable future.
At EC Toronto we want everyone to be part of this project, because we know that little changes can make big differences and our planet needs this now more than ever.
The challenge for you as students of EC English language school in Toronto is to turn off all your lights this Saturday evening March 23 from 8:30 to 9:30 PM. We have the possibility to make a contribution to our environment. Just turn off the lights for one hour this March 23, don't use any electricity for the whole hour, and be part of this huge project!!!!!!
For more information visit the web site: http://www.earthhour.org/
And check out the Earth Hour official video. It rocks!:
http://www.youtube.com/watch?feature=player_embedded&v=2UywrjnOaUE#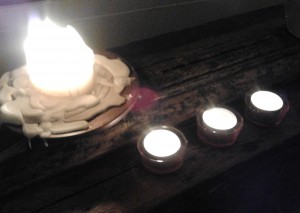 Comments
comments