Easter Celebration 2013!!
Have you ever wondered where the word "Easter" comes from?
The modern English term Easter is based on the Old English word Ēastre or Ēostre that means "the month of opening" and is related to the resurrection of Christ, three days after his crucifixion, from the New Testament of the Bible but also represents the goddess of fertility. You don't have to be religious to enjoy the Easter holiday!
Rabbits and Eggs!!
Rabbits and eggs are both symbols of the fertility goddess Eostre. Eggs are the ultimate symbol of creation and new life. That is why you see so many chocolates in the shape of eggs and rabbits at Easter time. In many places, there are various competitions held such as Easter egg hunts – like the one we are having on Monday April 1 at EC Toronto! Check for details on our EC Toronto Facebook page http://www.facebook.com/ecenglish.toronto
Easter Parade!!
And on Easter Sunday March 31 there will be an Easter Parade in the Beaches district of Toronto. Every year, the Toronto Beaches Lions Club organizes an Easter Parade beginning at 2:00 pm on Easter Sunday. The Parade starts on Queen Street East at Munro Park and proceeds west along Queen Street ending at Woodbine Avenue. It's a great opportunity for all EC Toronto students to participate in a Toronto tradition! For more information go to http://www.beacheslions.com/index.htm
We hope to see you there!!!
Happy Easter everyone from your EC Toronto team!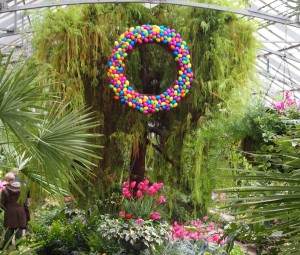 Comments
comments