Spring is here! Maybe it doesn't look like spring yet, but it is on its way. For the students of EC Toronto we think this is a great opportunity to visit some places and experience nature in Toronto! At EC Toronto we have chosen two locations for you to enjoy. EC Toronto students, let spring in this beautiful city captivate you!!!
Don't forget to take your camera! 
ALLAN GARDENS CONSERVATORY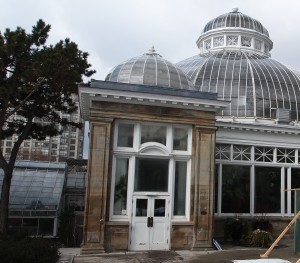 Allan Gardens Conservatory is a major landmark and tourist attraction in downtown Toronto. It's historic, was built in 1910 and is designated under the Ontario Heritage Act. A botanical gem in the heart of the city!
Allan Garden has six greenhouses with an area of over 16,000 square feet. These showcase a diverse and beautiful permanent collection of plants from around the world. Experience nature in a whole new way by getting to know palms, banana trees, orchids, jasmine, gingers and much more! Allan Gardens also has beautiful seasonal flower shows.
Hours of operation: 10 am – 5 pm, 365 days/year
Free admission, Wheel chair accessible
How to get there:
Allan Gardens is located on the south side of Carlton Street between Jarvis and Sherbourne Streets. It is accessible from the College subway station by taking the Carlton streetcar East or from the Sherbourne subway station by taking the Sherbourne bus South.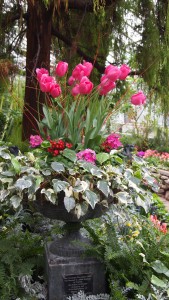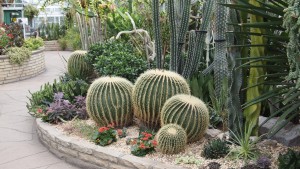 HIGH PARK
High Park is Toronto's largest public park featuring many hiking trails, sports facilities, diverse vegetation, a beautiful lakefront, convenient parking, easy public transit access, a dog park, a zoo, playgrounds for children, a couple of eateries, picnic areas, greenhouses,  a bunch of squirrels and various events throughout the year.
High Park has so many different plants and trees and flowers that you will discover a new species or pick a new favourite tree each time you visit the park. The most famous part is Hillside Gardens where you can find several waterfalls in the middle and two small bridges. The flowers around the water are beautiful.
Probably the best known landmark in the park is the maple leaf at the bottom of Hillside Gardens, which is clearly visible even from satellite images. 
The zoo is open all year round from 7 am till dusk. There are 6 or 7 enclosed areas on either side of Deer Pen Road where the animals live. You can find bison, deer, llamas, peacocks, highland cattle, etc.
How to get there:
Subway: Get off at High Park station on the Bloor-Danforth subway line between Keele and Runnymede stations. The park's north entrance is a two minute walk from the station.
Bus: Take the 80 Queensway bus route which runs between Keele subway station and Sherway Gardens. Get off at the Howard Park Avenue stop on Parkside Road.
Hours of operation:  always open and admission is free, Wheel chair accessible.
After your visit, bring your pictures to the EC Toronto office. We want to post them on our facebook page: http://www.facebook.com/ecenglish.toronto
 Your EC Toronto team
Comments
comments