Brittany's Elementary class at EC Toronto wrote  amazing reviews of restaurants near our school at Yonge and Eglinton, a great location in uptown Toronto, near the Eglinton subway station.  The name of the class is Survival English and it is an afternoon special topic class open to all Elementary level students at EC Toronto. The aim of the class is to help students with everyday English for getting around the city.
Tim Horton's
It's a cozy coffee shop. It's typical in Toronto. They offer coffee, bread, muffins, and bagels. It's very easy to find in Toronto. The service is fast, so when you go to work or school, you can buy something quickly. You can try the French Vanilla coffee. It's delicious and sweet. It's a good way to start your day!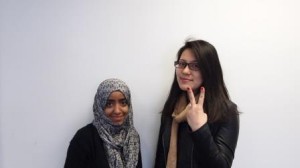 authors: Shadiah and Cherry
Mandarin
The restaurant is called Mandarin. It has 3 country's foods:  Japanese, Korean and Chinese. It is a buffet style restaurant, so you can try everything. You'll enjoy many foods like soup, main dishes and dessert. The soups in this restaurant are delicious. There is broccoli soup. Maybe many people will like this soup.
You can choose any salad and dressing. It's very fresh. The sushi tastes very fresh and soft. There are many desserts like cake, cookies and kanafe  that are all very sweet. Are you finished eating? You can drink a tea!
Mandarin's atmosphere is traditional, crowded and a little luxurious. You will feel relaxed and find calmness, but it is a little expensive. Do you want to go there? Just walk 5 minutes after class. You will be happy!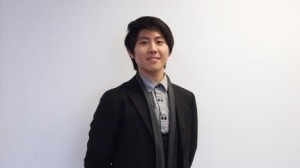 one of the authors: Chul
Aren't these well written for their level? Don't you wish you were studying at EC Toronto? You can — just contact us! www.ecenglish.com
And check our EC Toronto Facebook page — http://www.facebook.com/ecenglish.toronto
Comments
comments