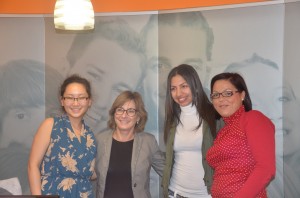 After several months in our great school improving their English vocabulary, grammar, reading, pronunciation, and English skills in general, it is time to go down another road for Leidy, one of our Venezuelan students, Yenny from Colombia, and for Narek, our Armenian student.
Before they left, we asked their impressions about their EC Toronto experience.
According to Leidy:
"EC English was my best experience I ever had!
In this school, I could meet new friends from some different countries and it is awesome. My teachers were patient with my terrible English. They always helped me to improve myself every day. I am thankful to them in particular with my dear Teacher, Tamara! Thank you so much Tamara.
Thank you EC for everything. I will miss this school."    
We will miss you too Leidy!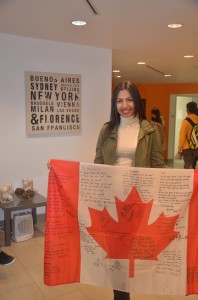 Our second student Narek studied in intermediate level English course in Toronto for 5 months. Before leaving, he told us: "EC is a great school and the staff is really nice. I improved my English a lot and I met many good people". And now, Narek, is going on to study at Seneca College!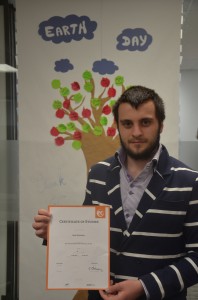 Finally, after 24 weeks in our school, Yenny let us this message "I could speak a few words when I started class and listening was so difficult. The English classes helped me to learn and day per day I have been improving my listening, speaking and writing skills. I am so glad because I can communicate in English. The experience at EC has given me the opportunity to meet people from different countries and make some friendships I will keep forever. Now for me it is important to implement my English skills in my job and everyday life. I hope to practice my knowledge in this language and keep in touch with EC".  Great writing, isn't it? And Yenny started at the Elementary level!
Indeed, funny and serious, but it's clear that it's a great idea to study ESL abroad at EC Toronto. Thanks to these 3 students and to all our EC Toronto students! Our dynamic team loves what they do & go the extra mile for our students every day!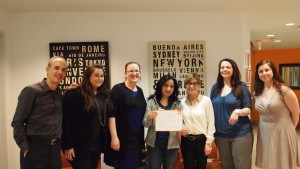 THANK YOU!
Comments
comments