Here is the story of one of our students who studied at EC Toronto and now is doing an internship in EC Toronto's offices.
Hello everybody!
My name is Valentina and I moved to Canada from Italy two months ago. In my home country I used to work as interior designer and things were going extremely well…as long as I had not to deal with foreign customers!!! In fact, I have never lived abroad until last June and my English was extremely scholastic. You can easily imagine how hard it was for me to fully meet customers` requests and desires at that time! The company I worked for used to have lots of contacts with Russia, and I felt inadequate every single time I had to m eet or call them.
One friend of mine experienced one month of EC school method two years ago in New York City. She needed to improve her English because of her job, and one month of Intensive English and full immersion in American life enhanced her speaking skill a lot!
When I decided to move to Toronto, she strongly recommended to me to look for the presence of any EC School in the city…and that is how I ended up at EC Toronto!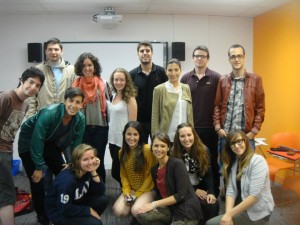 In my first month here, I found everything I wished thanks to EC school: a great staff, an appropriate teaching method and good friends. I enrolled Semi-Intensive General English course and it fitted perfectly my needs. The thing I appreciated most has been the double teaching method: I used to spend half morning with an English teacher and the other half with a Canadian one. This allowed to me to get more used to British and American accents both, which is a very important skill to develop.
After the extremely helpful four-week course, I decided to try an internship experience at EC Toronto to develop my English and Canadian working skills both. Here, my main task is helping EC Toronto`s Student Counsellors at the front desk: this allow me to practice English all day long in a working environment, which is necessary to achieve the right confidence with the language I will need in my next job experience.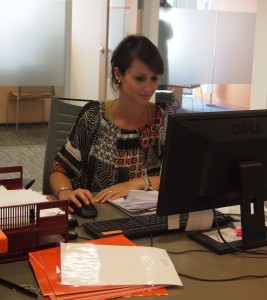 I definitely owe a coffee to that friend of mine who has suggested EC school!
A big thank you to Valentina for all her help! Please say hello to her when you meet her in the office!
Comments
comments